In our Shiffler Buying Guide series, we frequently discuss rooms or facilities that are often overlooked for updates. Restroom parts are typically easy to replace and upgrade in a proactive manner. There are many simple and inexpensive enhancements that can turn your bathroom stalls and bathroom vanity into a comfortable place to be.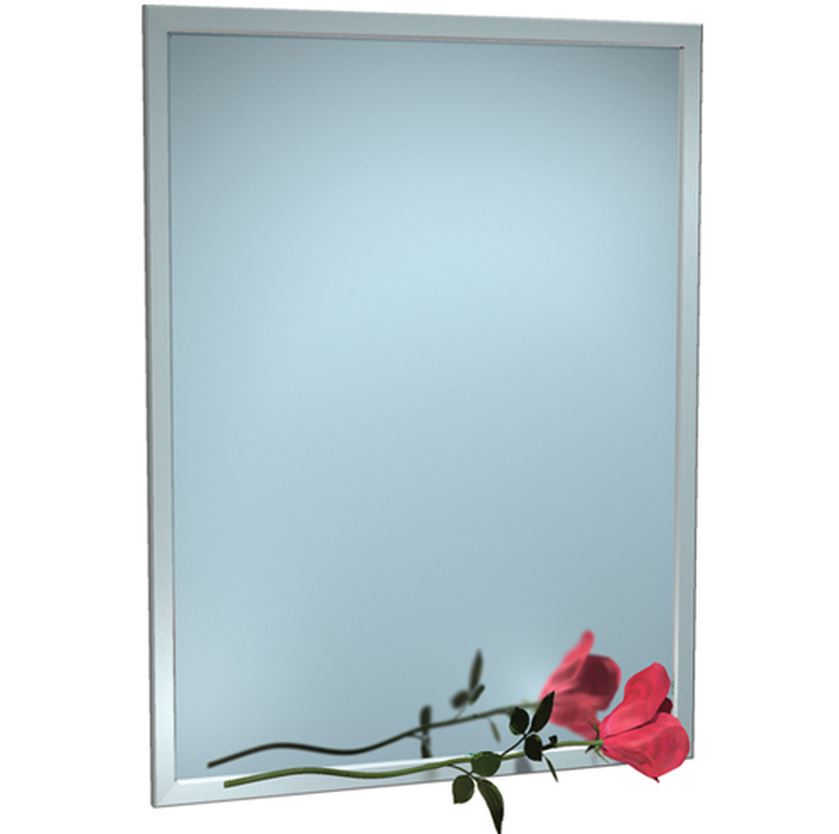 Our guide below is an overview of the different bathroom accessories we offer. As with any project, we highly encourage you to reach out to our extremely knowledgeable team here at Shiffler! We are available by phone, email, and even live chat here on site. Our goal is to work with you and your specific needs to make sure you get the bathroom supplies and replacement parts that are correct for your space.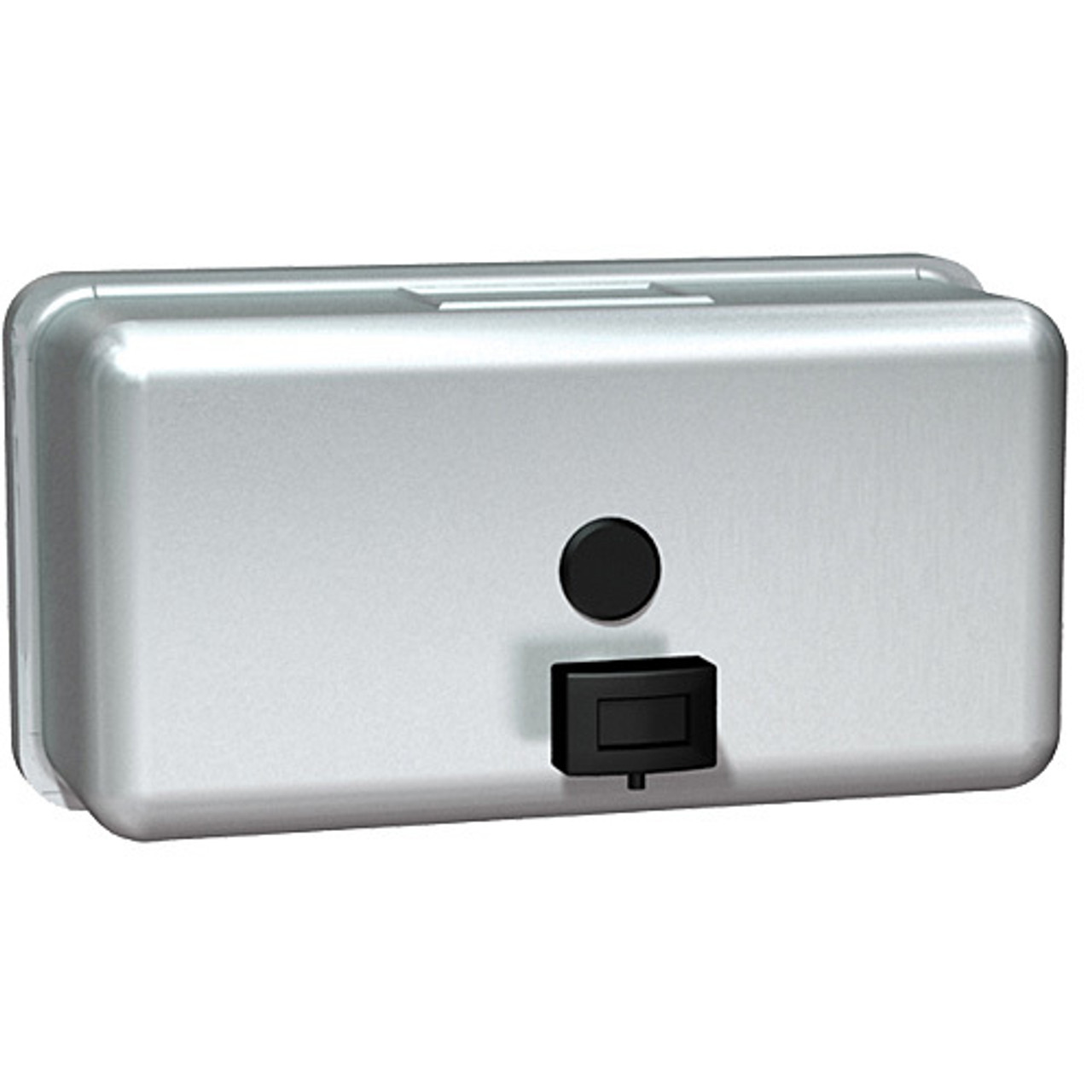 Be sure to check out our quick ship restroom parts, too! They are in stock all-year long and will ship out to you within 48 hours of purchase. Reach out to our team and we can help quote a lead time or stock quantity at any time for you.
As with a lot of bathroom remodels, there are a plethora of restroom parts and bathroom accessories that can be replaced. With that variety comes a headache of SKUs, brands, measurements, and materials to choose from! We understand it can be overwhelming but our staff here at Shiffler is available to assist. We may ask you for images, dimensions, and other key pieces of information to help us find the correct part for your facility.
Shiffler's Bathroom Accessories
The bathroom accessories below are our most popular categories that our customers ask for. Whether you are outfitting a school bathroom or a public bathroom at your facility, Shiffler has the variety and depth of bathroom accessories to help. Please review our bathroom accessories list below and reach out to us if there's something more, we can help source.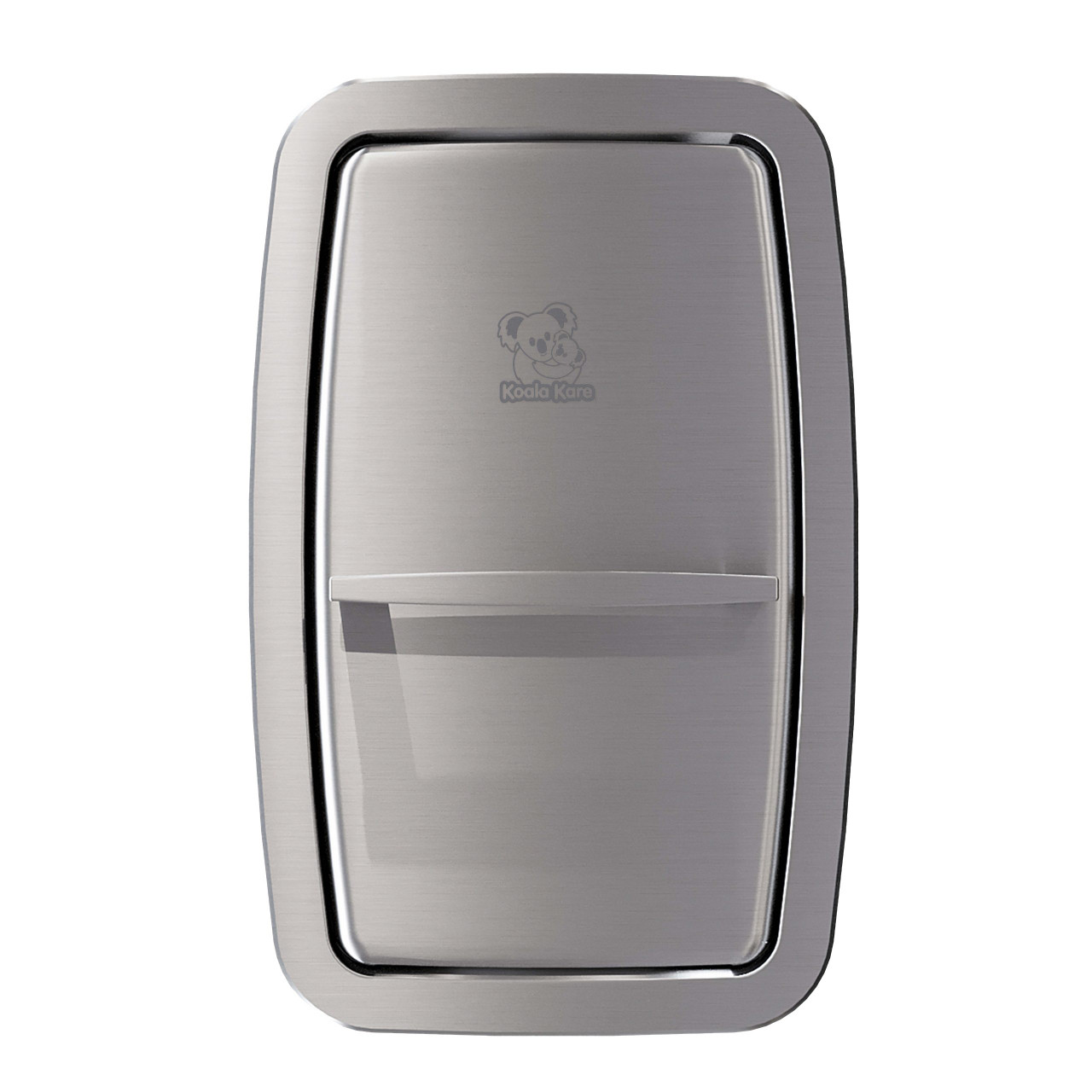 Changing Table – From vertical, horizontal wall-mounted changing tables to Koala Kare Changing stations, Shiffler can help find a new changing table for your latest bathroom accessory or help identify the parts or replacement kit to get your existing changing table up and running again.
Bathroom Shelves – Bathroom shelves are a simple yet effective bathroom accessory to offer. Especially in a high school or public bathroom, bathroom shelves provide the perfect amount of bathroom storage to store makeup or even a toothbrush for a quick refresh.
Hand Dryers – Hand dryers provide a paper-free, economical way to keep student's and staff's hands dry without having to worry about the constant restock of paper towels. We offer top brands such as Excel Dryer Inc and Bobrick Washroom, in surface mounted and even recessed styles.
Sink Faucets – Sink faucets are one of the first bathroom accessories that one sees upon entering the room. Sink faucets can wear down if they are not properly cared for in harsh water and/or if the quality of metal is not designed for heavy use. Shiffler has the highest quality sink faucets from Bobrick Washroom in a number of styles and finishes to best match your bathroom accessories.
Shower Curtain Rods – Even public bathrooms often need shower curtain rods when public showers are offered. This means your gym or even beach bathrooms will be covered (no pun intended!) with our shower curtain rods and even accompanying shower curtain hooks.
Dispensers – From soap dispensers to paper towel dispensers, we have hundreds of types of dispensers to choose from for your bathroom accessories. Toilet paper dispensers, toilet seat cover dispensers, and feminine hygiene dispensers are all mandatory bathroom accessories to include in your public bathroom. They need to be functional and well-mounted to avoid damage and future replacements. Quality soap dispensers are often stand-alone but paper towel dispensers can be paired with trash cans for the ultimate space-saving bathroom dispenser.
Bathroom Mirrors – Of all the bathroom accessories we offer, we by far recommending having bathroom mirrors that are clean and well-placed. Especially in a school bathroom, bathroom mirrors can provide a comfortable place for students to get ready and feel comfortable between classes. A dirty or graffiti-filled bathroom mirror is the sign of an unkempt bathroom so it's a key bathroom accessory to upgrade.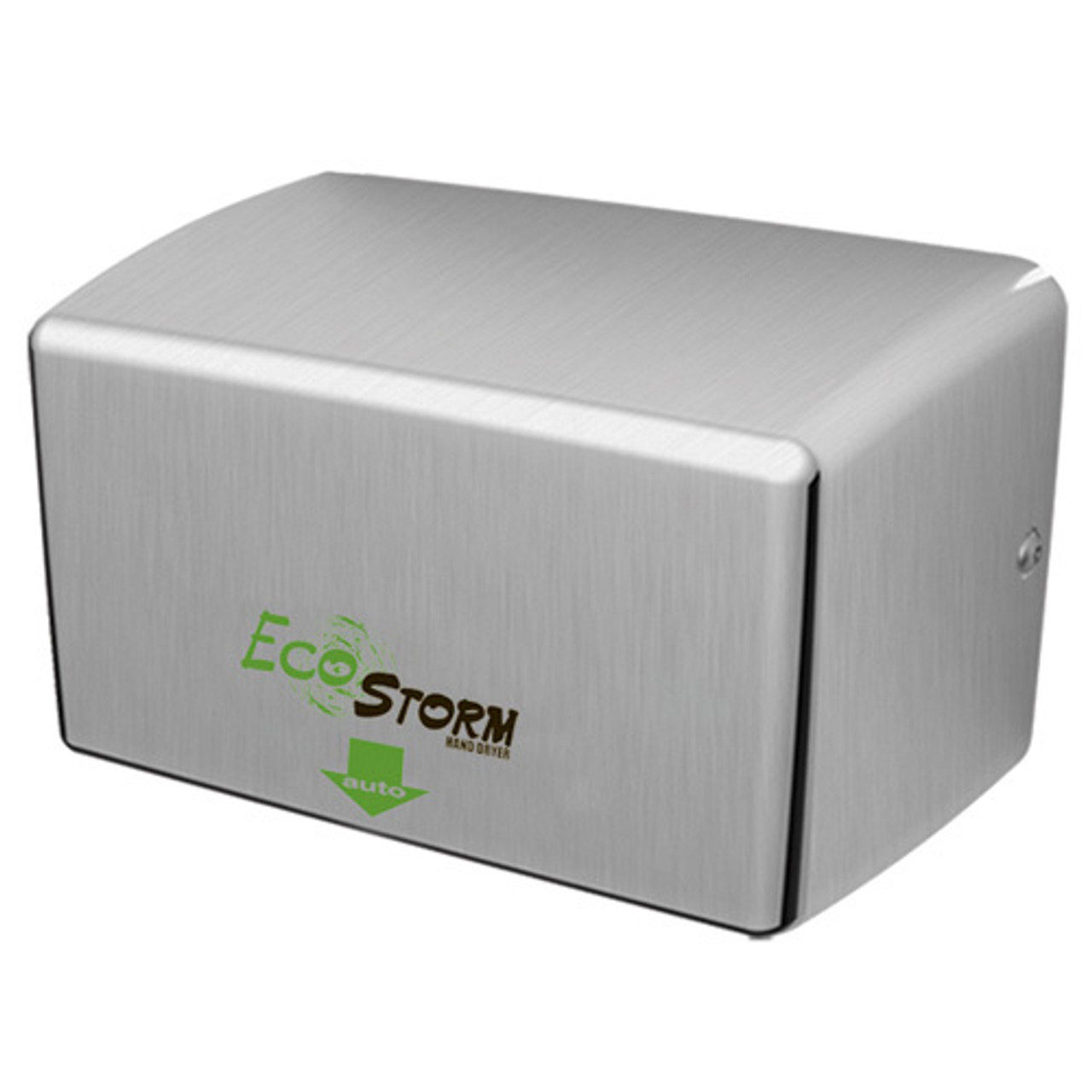 Towel Rack – Towel racks are perhaps not a necessity but are a great convenience in a public bathroom or school bathroom. Especially if your facility offers showers, towel racks are the ideal spot for not only a towel, but also for a change of clothes or robe.
Bathroom Trash Cans – A public bathroom requires a few different bathroom trash cans. There should be large, main bathroom trash cans for general trash and paper towel disposal. You could even offer an in-vanity trash can shoot. Plus, each stall needs a sanitary napkin disposal bathroom trash can or wall mount. These are both essential bathroom trash cans or you risk encouraging guests to be untidy and throw trash on the floor or down the drains.
Grab Bars – Grab bars are often associated with ADA compliant bathrooms but are also useful for all bathroom stalls. They not only help provide balance, but they can also be used as a make-shift towel rack when in a pinch.
Bathroom Signs – Another important element of a functional bathroom is the bathroom signs that are posted. Whether they are to identify which bathroom is which or for safety, don't forget to include bathroom signs in your bathroom accessories upgrade plan.
While this was a long list of bathroom accessories, this is not nearly the entire catalog of bathroom accessories available from Shiffler Equipment. Please use our website search box, category filters at the top of your page, or our staff as a resource to help you find the bathroom accessories you need!
Bathroom Cleaning Supplies
While we noted all of the different types of dispensers above, from soap dispensers to toilet paper dispensers, Shiffler aims to be your all-in-one store. That means we offer bathroom supplies such as soap and sanitizer as well as mops and storage. A popular bathroom cleaning kit is our Voban vomit absorber and cleaner.
We even recommend bathroom cleaning supplies, like this odor control spray. Other bathroom cleaning supplies can be sourced and priced in bulk so please let us know if you are looking for something specific in bathroom cleaning supplies.
ADA Bathroom Requirements
Another important aspect of bathroom accessories to keep in mind is the ADA bathroom compliance. ADA bathroom requirements can affect the bathroom layout as well as the height of certain bathroom accessories, such as soap dispensers or bathroom mirrors. Our aforementioned bathroom grab bars are typically the best place to start for making your bathroom ADA compliant. However, if you are unsure if you have an ADA compliant bathroom or how to make your bathroom ADA compliant, we may ask you to share some details of your room, such as the ADA bathroom layout, to help verify what bathroom accessories are compliant for your ADA restroom.
Bathroom Lighting
Last but certainly not least, just as lighting is important in classrooms, we feel lights are also important in school restrooms! Students deserve a clean, bright space to get ready in the early mornings, freshen up between classes, and to have a safe place to use the facilities. Thankfully, our sister company Shiffler Lighting Solutions has a wide variety of bathroom light fixtures and replacement light bulbs to fit any bathroom lighting. Much like other restroom parts, we are here to help find the proper bathroom vanity lights and other bathroom lighting.
Bathroom Accessories from Shiffler Equipment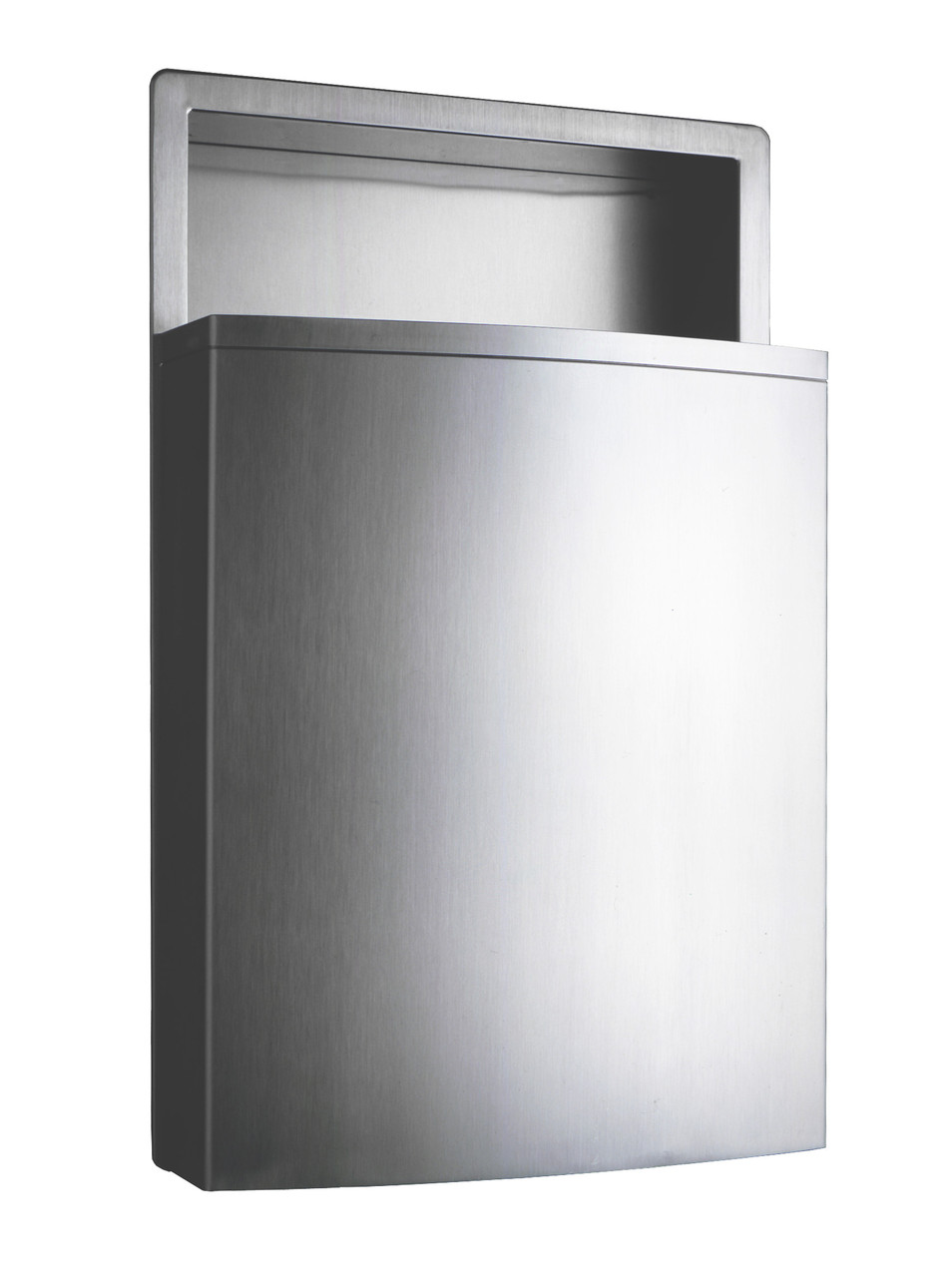 As we hope our bathroom accessories buying guide has shown, there are a multitude of bathroom accessories that make up a functional, everyday bathroom. Whether you are furnishing a school bathroom or a public bathroom, there are some bathroom accessories that are essential for all. Our selection at Shiffler is designed to reflect not only the basics of bathroom accessories, but also created to include some unique bathroom accessories to ensure we can be your one-stop-shop!
At Shiffler Equipment, we are here to help support your bathroom remodel or upgrade, no matter how big or small your project is. If you are looking for just a single soap dispenser or an entire school's worth of hand dryers, we can work with you to select the right brand, style, and quality that fits your needs. We offer a number of in-stock, quick-ship products and can often pass down volume discounts for larger ventures. Reach out to us today and get your bathroom refresh underway!