The school year may be underway but that does not stop us from continuing to improve our schools and classrooms! Casters and caster wheels are an inexpensive but impactful enhancement that can benefit not only individual classrooms but also entire cafeterias. Even your maintenance and facility teams rely on functional caster wheels for their carts and equipment.
There are many different types of casters depending on your purpose, type of furniture, flooring, mounting needs, and several more variables. Thanks to all of these nuances of caster wheels, our team of experts here at Shiffler Equipment Sales felt this buying guide was a necessity for all current and future customers.
Regardless of your needs, we can source virtually any caster! The information we share below will help you identify the caster or caster wheel you may need. Of course, our team is available by phone, email, and even on-site chat to guide your caster shopping journey!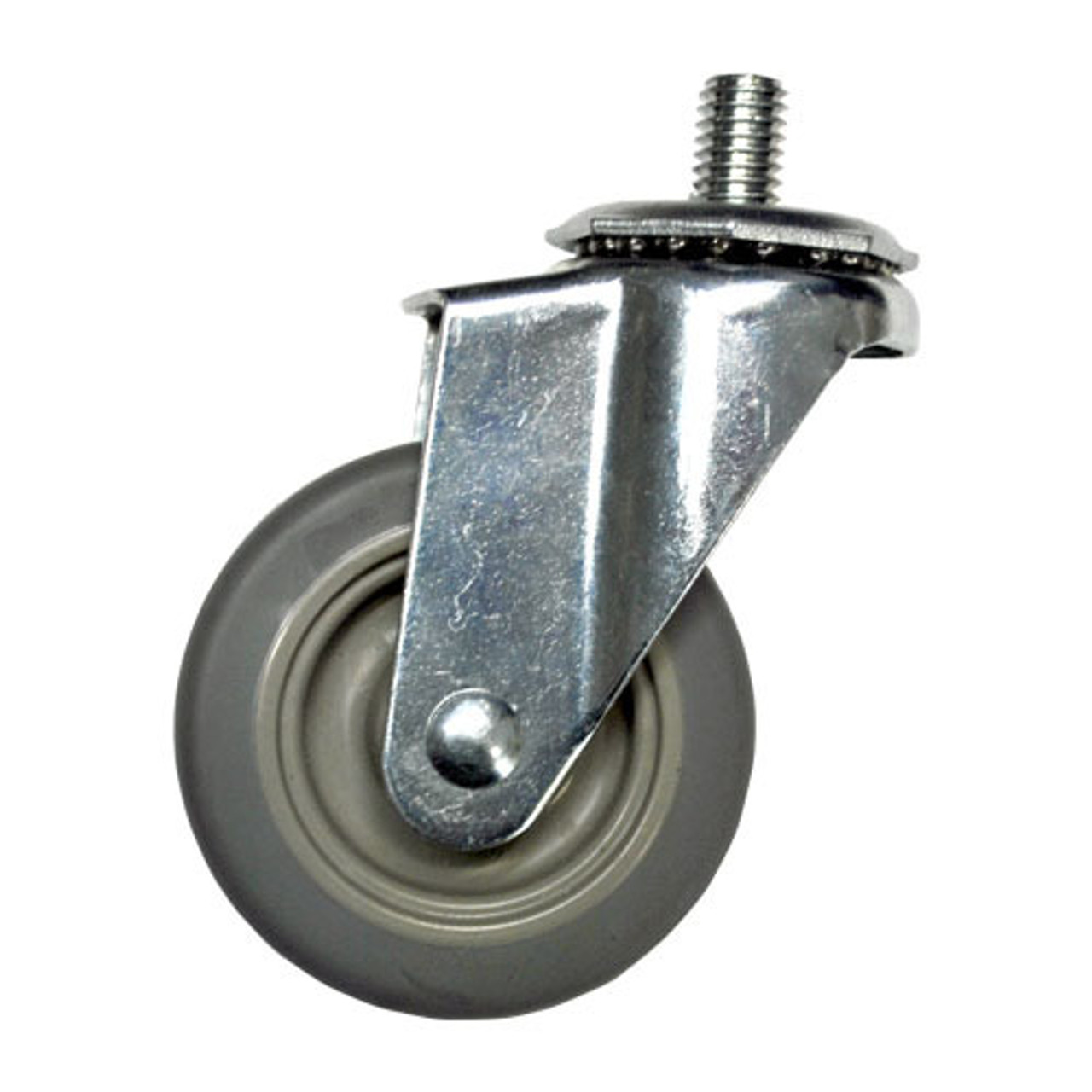 What are the Main Differentiating Factors of Casters?
The most basic level of caster categorization is the wheel's movement type and capability. As noted above and as can be seen by our vast selection of caster wheels in our catalog and online, there are various, nearly endless, kinds of casters available. The first factor to consider is the style of caster:
Swivel – a caster wheel that moves on its axis
Rigid – a fixed caster that does not move
Once you confirm what your existing caster is or what your desired caster's movement abilities will be, you can then step through the following steps of the buying process.
Caster and Wheel Mounting Types – Which Caster Mount Do I Need?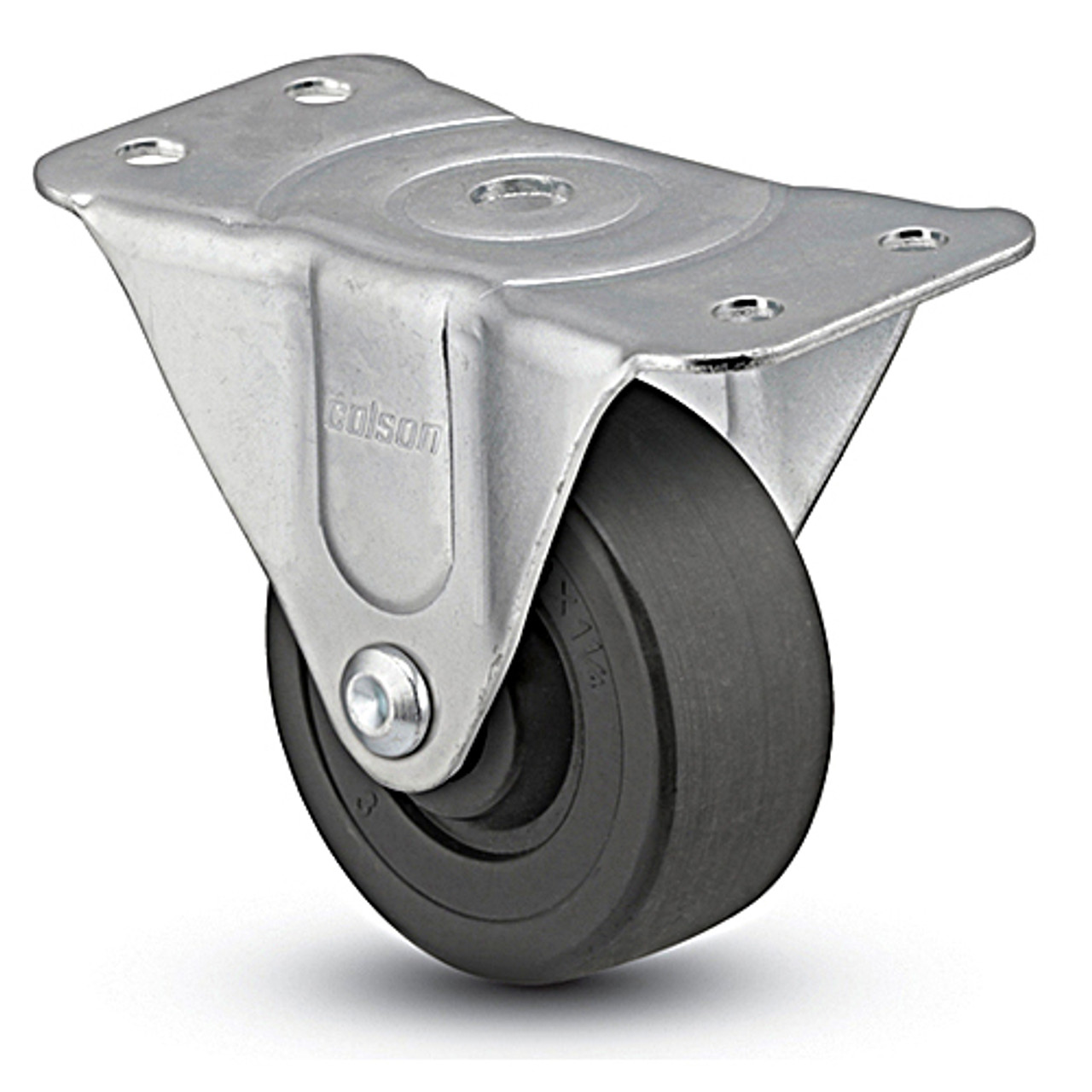 When replacing a caster or caster wheels, it is important to match the exact existing mounting type. This ensures your casters will remain stable and will not fall off or come unscrewed unexpectedly. Our priority is safety and functionality so pay close attention to the caster wheel mount style. Below, we have listed our most popular wheel mounting types. Do keep in mind that each of these caster types below also have a corresponding size that is unique to your caster wheel requirements.
Caster Mounting Type:
Caster Wheel Details – Do I Need a Single or Twin Wheel Caster?
As is already quite evident from this buying guide, casters come in a multitude of styles and mounting types, specific to your needed size requirements. Caster wheels can also be further subdivided into the quantity of wheels per each mount. These are the typical caster wheel quantities per mount to choose between: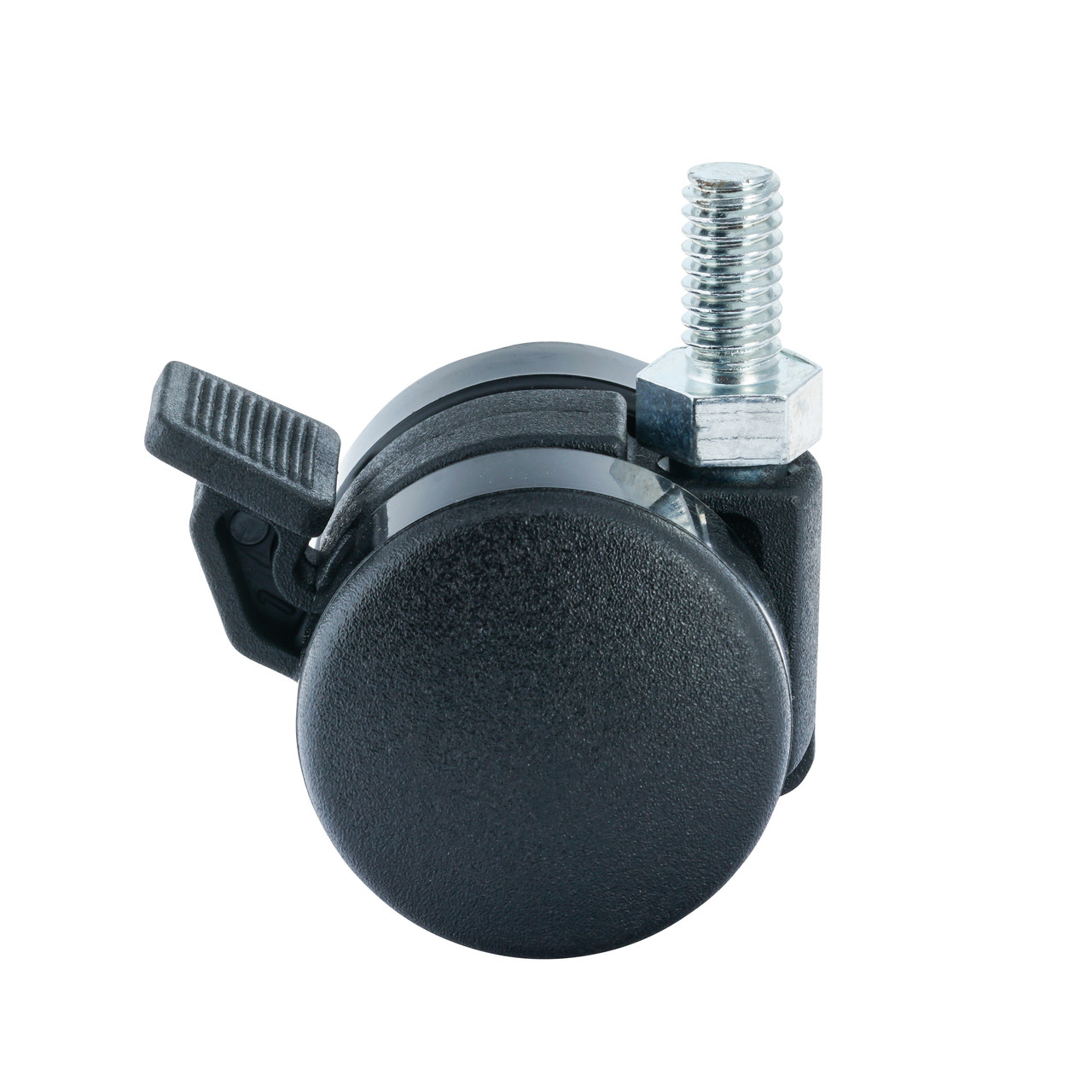 Single Wheel: if you have narrowed down your option to the single wheel style, you will still need to determine:

Size – diameter, tread width, bore for axel, swivel ball bearings, mounting
Wheel bearings or not?
Twin Wheel: if you believe you have a twin wheel to replace, you also need to consider:

Size – diameter, platform, hood, mounting
Brake or no brake?
When deciding between a single or twin wheel caster for a replacement, you will want to focus on the following considerations:
Weight

Twin wheel casters can evenly distribute heavy weights better than single wheels
Usage frequency

A single caster wheel with a big circumference would make for an easier move
Speed of movement

Twin caster wheels often have more traction than single caster wheels
Overall size (height) requirements

If your cart needs to fit in a specific place, for example, a large single wheel may make the cart too tall
As with all of the other criteria involved for choosing the best casters for your product or furniture, our team at Shiffler can help discuss and evaluate these single or twin wheel options. We strive to match you with the correct and best caster for your needs.
Caster Materials – Which is Best for Caster Material My Requirements?
For twin wheel and light duty (up to about 125 lbs. load capacity) to medium duty (up to about 275 lbs. load capacity) casters, it is recommended that hard wheels be used on soft surface flooring (carpet, soft tile, etc.) and that soft wheels be used on hard flooring (terrazzo, hardwood, etc.). There is a plethora of casters in various materials. Our most popular casters are as follows:
Caster Wheel Material
Steel (drop forged, stainless)
Despite the length of this list, it is not all-inclusive! As diverse as the casters themselves are, there is a nearly endless list of material options. Each material of caster performs differently based on the floor its being used on, weight of the furniture or cart, and purpose of utility. Our final category that follows dives into the caster wheel's overall objective to consider.
Caster Wheel – What are My Requirements Based on My Casters' Purpose?
Our last yet overarching question to consider is in regard to what you will be using your casters for. Chair casters would be very different from heavy duty casters for an oversized utility cart. Likewise, casters for furniture are dissimilar to wheels for media cabinets. The subsequent list is not conclusive but are some additional prerequisites to consider for your needs.
Caster Requirements to Consider:
Zerk Fittings? (axle, raceway bearing)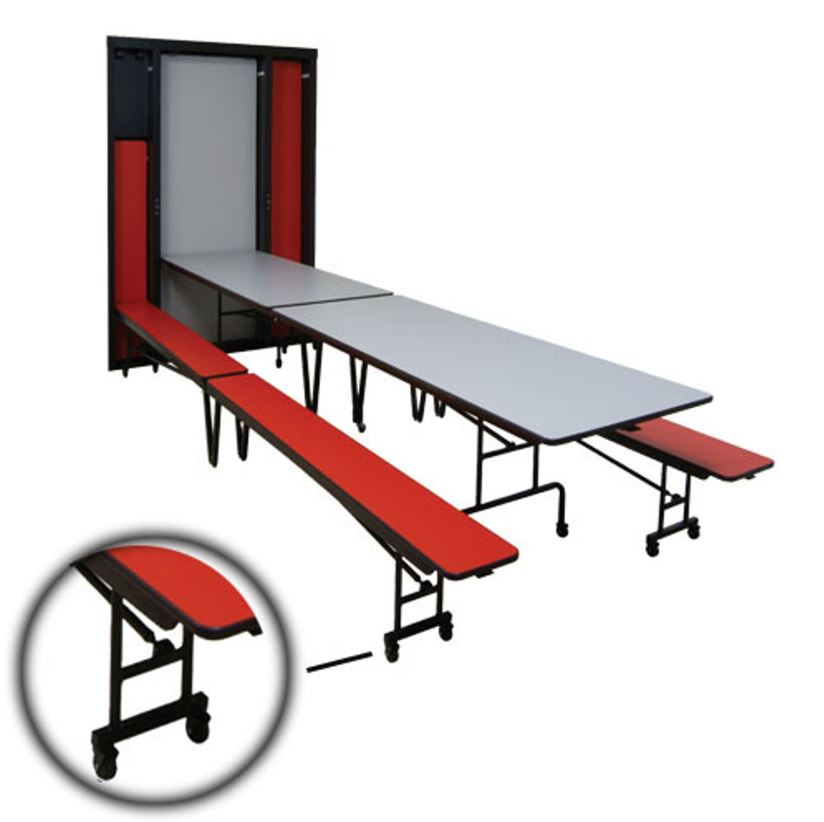 Left: Example of casters on a wall cafeteria table
Do I Need Accessories for My Casters?
Now that you have a better idea of which replacement casters make sense for your project, we offer a few additional items and tools: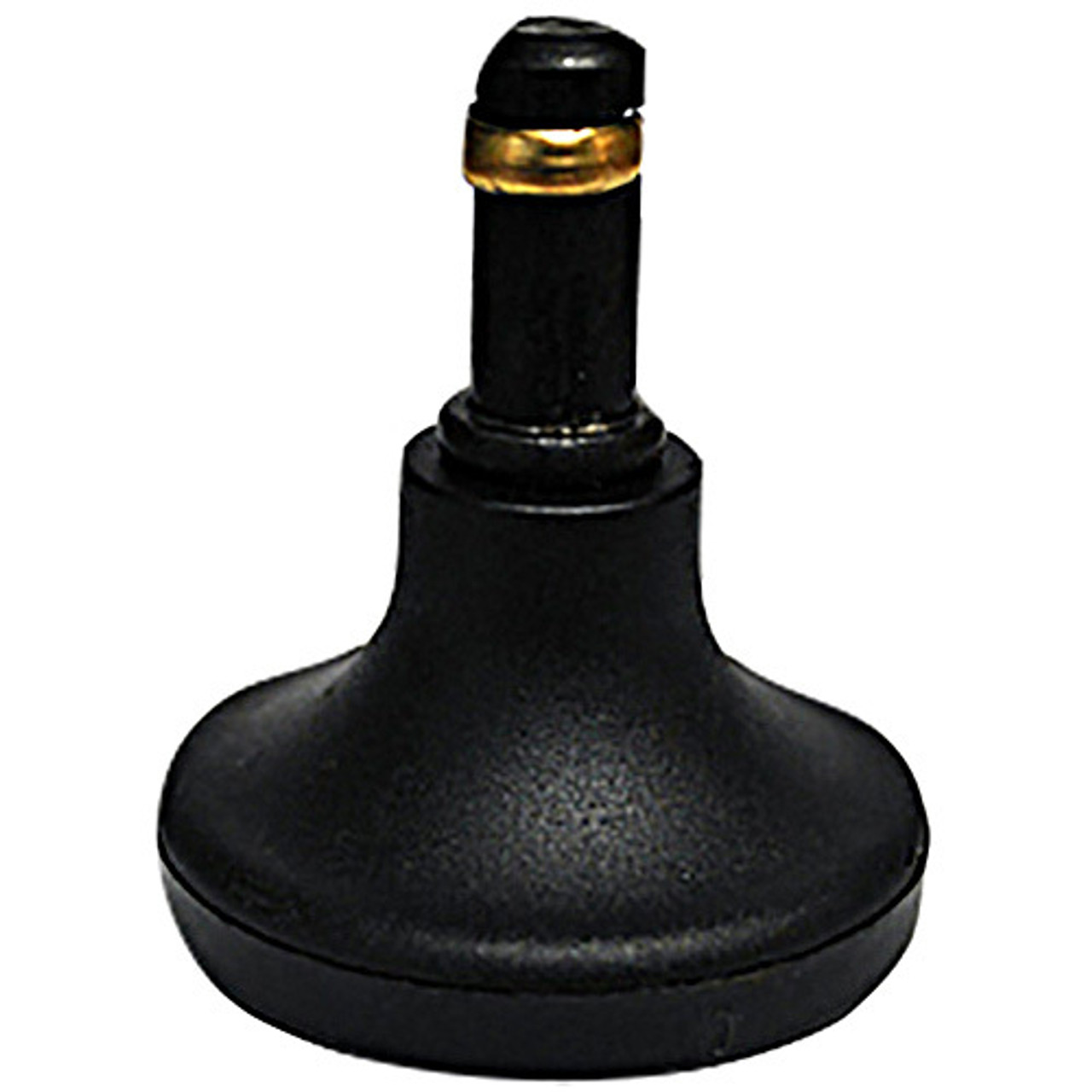 CasterTire Floor Savers


These "tires" can fit over existing hard plastic caster wheels. They prevent floor damage, roll smoothly and quietly yet prevent sliding and skidding!
CasterTire Tool


Used for retreading your casters in conjunction with the above tires.
Fixed Bell Glides

As noted above, these are alternatives to typical dynamic casters. They are a "non-rolling" alternative replacement to your existing casters.
How Do I Measure My Caster Stem?
We understand that caster stems are all unique but need to be measured correctly in order to find a perfectly fitted caster. We have therefore included our caster stem measuring guide below to assist in the process. Occasionally, casters require sockets or adaptors to be fitted properly. Proper measuring will help make that determination.
Casters and Caster Wheels from Shiffler Equipment
We realize how intimidating the number of variables for a seemingly simple caster can be! That's why our team here at Shiffler is available by phone, email, and even right here on site via chat. We may ask you to share images, dimensions, and even some usage scenarios so we can walk through the different options available.
Our Quickship casters and caster wheels can ship out to you within 48 hours (business days)! If you were to reach out to our Shiffler team on a Monday, you could be "rolling" by week's end. We encourage you to call, email, or chat with our customer experience team as soon as you start your caster replacement project. We can help walk you through the above classifications and help you find the best fit. The right casters can keep your facility team mobile, keep your cafeteria tables safe, and make your media carts glide smoothly. Reach out today to get started!