School budgets are disappearing faster and faster as the months go by! It can be difficult to prioritize where the funds are best used. Typically, anything classroom or learning-related categories receive a majority of the budget, leaving locker rooms, restrooms, and especially lunch rooms with slim pickings! Thankfully we at Shiffler have been working with schools and purchasing teams long enough to understand how to help you stretch your budget.
Cafeterias are a communal space that are used multiple times a day by all age groups. Even if you purchase the highest quality cafeteria tables, they wear down over time with such high traffic. Typically, replacing furniture for your cafeteria can add up very quickly. In comes Shiffler – we can help pinpoint what part(s) need to be replaced and you can keep your existing lunch tables. This saves you from having to reconfigure your lunch room, price out different lunch tables, deal with installation, and other time-consuming steps that a full overhaul would cause. Thanks to the recent supply chain issues, new cafeteria tables or lunch room furniture has lead times upwards of 6 weeks! However, by replacing just parts of your cafeteria tables, you can make changes during the school year and it doesn't even have to wait for a break without students.
It can be frustrating to spend thousands of dollars on redoing a lunch room table layout. Its typically worth the expense as the durable furniture is made to last upwards of 15 years. Despite those warranties and guarantees, even the highest quality lunchroom tables can need replacing when they are used (and abused) so frequently. Instead of leaving the tables as-is or quarantining them to your storage room, you can revamp almost every part of your cafeteria table and extend its use for many years to come.
Our staff here at Shiffler Equipment Sales has been in the industry for 50+ years! We are your go-to for any questions regarding renovations, part identification, and any other school or facility related project. As a handy guide, we have created the following buying guide to help you understand our breadth of options as well as identify the part or parts that can help you complete your cafeteria refurbishment quickly, efficiently, and at a low cost. Should you have any questions or need any clarification, please reach out to us by phone, email, or even via our website chat.
Replacement Cafeteria Stool Tops
The most common type of replacement for your lunch table is the cafeteria stool tops themselves. Children (and even sometimes young adults!) can be rough on their seats. Whether they are testing their spin-ability or slamming down their books, these stool tops can get worn down overtime. We often see the cafeteria table stool tops cracking, coming loose from their fittings, and even falling off completely. Thankfully, our trained staff here at Shiffler can help you identify your brand and stool top style, making these a quick and easy replacement to handle.
Whether you need a flat, disc-top or a cone-shaped replacement, we have several options and brands to choose from. Here are the different style tops you need to choose from:
Cone style – this type of cafeteria stool top can be mounted directly to the table's tube frame.
Flat style – this type of cafeteria stool top can be mounted on the table's existing mounting plate.
And we offer the most popular brands to correspond with your existing cafeteria table's brand, including: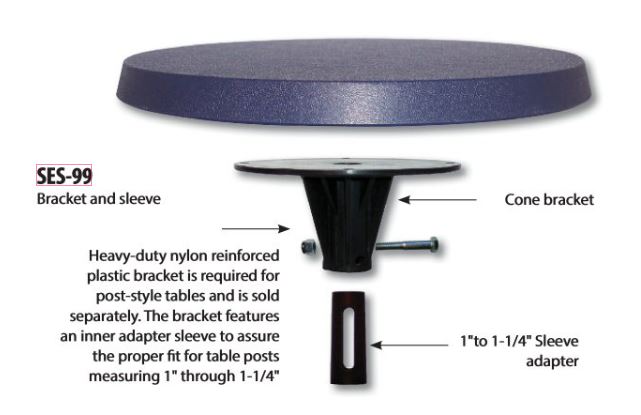 Image 1: Shiffler's Universal top and bracket; suitable for flat and cone-mounted lunch table stool tops
We often have customers who are unsure of their current brand or need a more versatile solution. Thankfully, we here at Shiffler have developed our own solution – the universal replacement cafeteria table stool top (and optional mounting bracket). The lunch table stool top can be mounted to your lunch table's existing mounting plate. If your table does not have a mounting plate, be sure to purchase the corresponding mounting bracket which allows you to then attach the whole unit to the table's tube frame. Our universal tops come in a variety of colors, allowing you to nearly match your existing set. We have all of the standard colors – red, navy blue, burgundy, black, and green. These universal replacement lunch table stool tops are stocked in our warehouse year-long which means they can ship to you within 48 hours of you placing your order. Within a week, you will be able to swap out your broken or damaged cafeteria table stool tops and have a fresh look.
One final piece of information to keep in mind when selecting your replacement cafeteria stool tops is the underside of the tops themselves. The distance between the mounting holes as well as the aforementioned type of mount (flat or cone style) is one of the key distinctions you need to note before placing your order. You also need to pay attention to the shape of the table's mounting tube as some are round and some are square. Again, this would affect which stool top for your final selection.
Replacement Cafeteria Table and Bench Tops
Another type of replacement request we receive is for lunch tables tops and bench seat tops. While they are less common as they are less likely to split or fall off as the individual stool tops do, they can still get damaged or stained. It can be rather unsightly to have to eat lunch off of a damaged cafeteria table top so the best solution is a replacement!
We recommend ¾" thick replacement cafeteria table tops and benches, most of which are from a very well-established partner of ours, Wisconsin Bench. As long as you know the shape and size of your existing lunch table top or lunch table bench top, we can help you find the correct replacement piece. We offer rectangular, half round, and half oval replacement cafeteria table tops in a variety of widths and lengths.
Wisconsin Bench replacement lunch table tops are 3/4" MDF (medium density fiberboard) core material. MDF is a superior material for screw and rivet holding characteristics, breaking strength and load tests, when compared to particle board and plywood. The boards are topped with a High-Pressure Laminate and with a phenolic backing which prevents moisture penetration to the core material. Black Armor Edging is a sprayed on Polyurea, that is extremely strong and durable. This edge will not separate from the MDF core material.
Cafeteria Table Parts & Hardware
While often times it's the larger parts of a lunch table that need replacing, sometimes the smallest part(s) can keep it from functioning properly. Most lunchroom tables are equipped with latches and hinges that allow you to fold it up for easy transport. The effortless moveability is also made possible by the use of cafeteria table casters. When in use, lunch tables also need to be stable and non-slipping, which is where table leg caps come in handy. All of these parts are more have their own unique nuances, as described below to help you choose the correct lunch table replacement part for your needs.
Lunch Table Casters and Wheels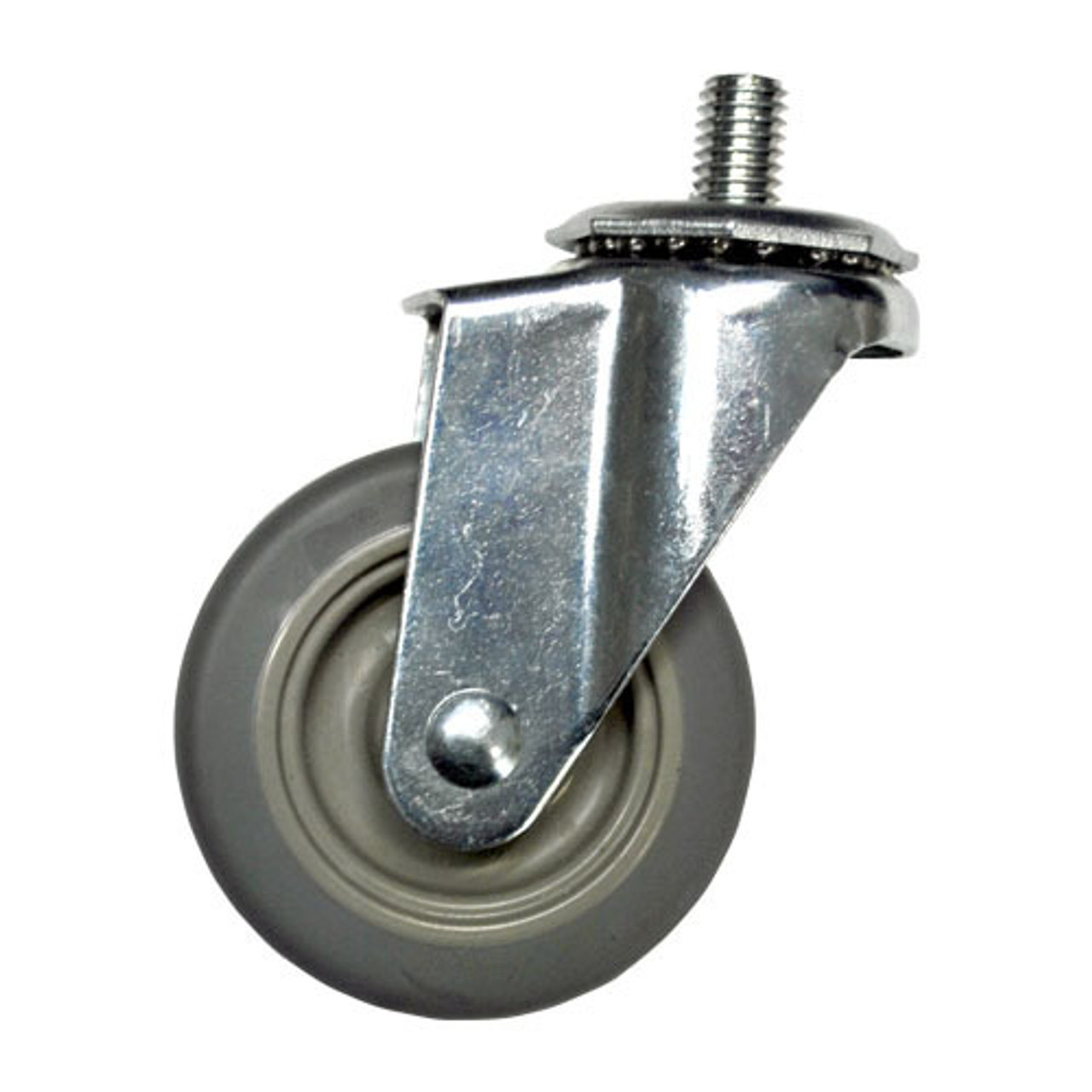 Perhaps the most important part of a typical lunch table is the casters that it sits upon. Similar to table latches, they are extremely useful when you need to move and store your lunch table. We here at Shiffler carry all of the key, standard wheel diameters of 2", 3", and 4." Our selection also includes all the different types of casters, including swivel wheels, hard wheels, and soft wheels. We also have all leading brands, including BioFit, Mitchell Furniture, Palmer Hamilton, and more.
The type of lunch table you have will help determine which casters are a fit for you. Be sure to check the size, brand, and style as some are locking casters.
Many of our cafeteria table wheels and lunch table casters are in stock and available for Quickship from our warehouse. This means that you can receive most replacement lunch table casters within a week of ordering.
Lunch Table Leg Caps
Another often overlooked lunch table replaceable part are table leg caps. These lunch table leg caps can frequently fall off if they are loose when the table is being moved and stored. The leg caps are typically rubber and non-slip so they can counteract the lunch table wheels. They offer stability and keep the cafeteria table from moving as students or staff get up and sit down.
Just like the lunch table casters, the table leg caps typically are purchased based on the brand of your cafeteria table. Our most popular tend to be the Sico table leg cap which fit most Sico lunch table models as well as any table legs in the same size.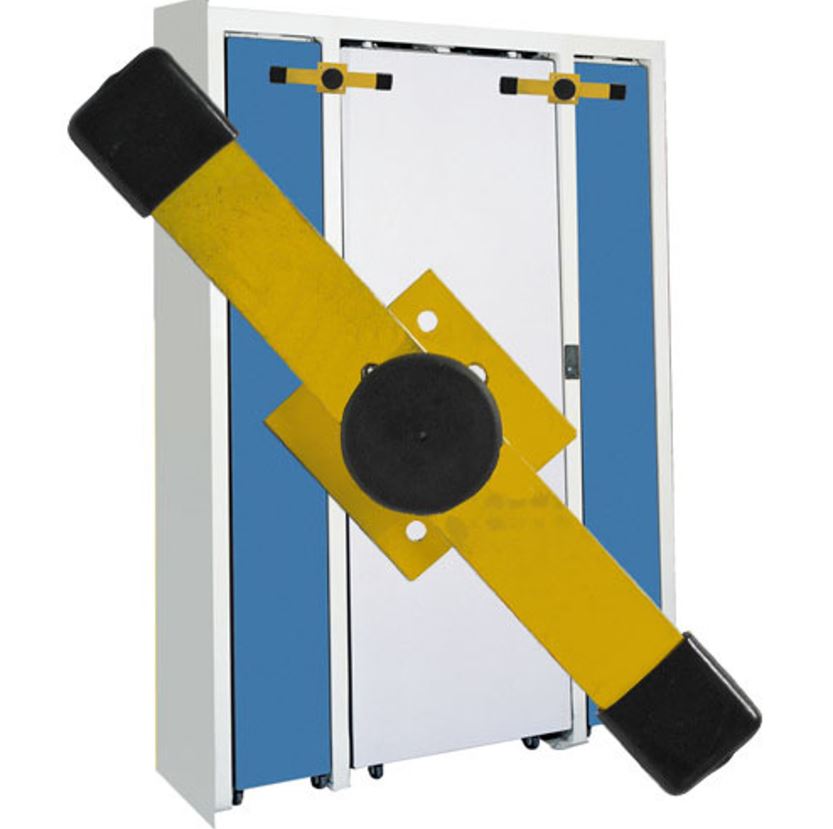 Lunch Table Safety Latches and Hinges
Cafeteria table safety latches and hinges provide a few necessary functions. They not only keep your lunch table open and ready for use, they also prevent them from unexpectedly closing, especially on students' hands. Additionally, lunch table safety latches allow your table to remain folded when being moved, which helps protect the safety of your facility's maintenance staff.
We at Shiffler even offer a unique latch part – a Latch repair kit! Not only can you purchase your lunch room table safety latch or hinge, you can even purchase the tools needed to make the repair yourself. This is key for the maintenance team at your facility as they can fix your cafeteria table with ease and speed! There will be very little "down time" for your table and your lunch room can be business as usual.


Replacing Your Lunch Table Parts with Shiffler
As you have now made your way through our extensive buying guide, we hope you have the knowledge and confidence to know what parts of your lunch table can be replaced as well as the best option for your particular table. We here at Shiffler pride ourselves on having a team of knowledgeable staff members so we encourage you to reach out to us with any questions. Whether you are looking to retain your budget for larger projects or you want to avoid interrupting the flow of a cafeteria's daily use, replacing your cafeteria table parts independently is the solution for you. From cafeteria seat stool tops, benches, table tops, and even the hinges and casters that keep them compact and mobile, you are sure to find everything you need to complete your overhaul here at Shiffler. Thanks to our years of partnerships and contacts, even if you don't see the part you are looking for onsite or in our catalog, please let us know so we can try to source it or an alternative option for you. Here's to saving some money and keeping our lunch rooms clean and functional!