With the holidays approaching, most students and teachers alike are excited for the upcoming winter break! For the facility and maintenance team, however, their anticipation is for a slightly different reason; an empty school for two or three weeks allows for upgrades, repairs, and new installations. We have put together this buying guide to spark some ideas for potential projects that can be completed during the winter break. Even if your facility is not a school or classroom, the end of the year is typically a quieter period that lends itself to making updates and changes. It's also the time when you need folding chairs for your audience, stat! Regardless, the items we recommend below are stocked all year round so if you don't have a chance to finish your winter project or want extra replacement parts on hand, we are here to help!
The key difference between renovating using parts from Shiffler and other websites is that we pride ourselves on having a core line of catalog items that are always in stock! Whether you are replacing the chair glides on your classroom chairs, fixing the hinges on your bathroom stall, or repairing a broken latch on a locker, we have the parts and hardware available to ship out to you within 48 hours of ordering.
With our quick ship products, we have stock on hand ready to ship. This means you can start and finish your project in no time. The best part about this buying guide? Everything linked below is in stock now! If you read this on a Monday, order on a Tuesday, you will have your products by Friday ready to use! Get ready to have a full shopping cart:
Floor Protection – Chair Glides, Chair Caps, and More!
The fastest way to upset your facility and maintenance team is to scratch or damage your floors. Children wiggle in their chairs, scoot themselves across the room, and even slide their desks to rearrange their workstations. We here at Shiffler realize this can be a real pain point, especially when there is a screeching noise accompanying all of these moves. Thankfully, most of our floor protection for chairs is in stock all year round just waiting for you! From chair leg caps to chair glides, Shiffler is your best option for chair leg floor protectors.
Our top selling chair glides are the Snap Caps, available in Teflon and felt bases. They are efficient because they can be snapped around your existing chair glides without having to remove or repair it. We do offer an installation tool to save your hands from the repetitive motion if you are repairing a full classroom's worth of chair glides.
While OEM parts such as OEM casters are typically heavy duty and stand-up to heavy classroom use, they do wear down over time and allow for quite a bit of mobility. As a more stationary alternative, we recommend our bell glides that have different options for the base material. Our felt bell glides, for instance, are perfect if you still want your lecture table to be able to slide and move a bit without scratching your classroom floor.
Depending on your needs, we also offer rubber chair leg caps to limit a chair's movement and protect the floor, felt based chair caps for smooth movement, and even adjustable leveler glides for tables to keep them from wobbling. For a more aesthetic look, we even have clear chair leg caps as well as nylon chair glides that are less visible than other chair glide styles.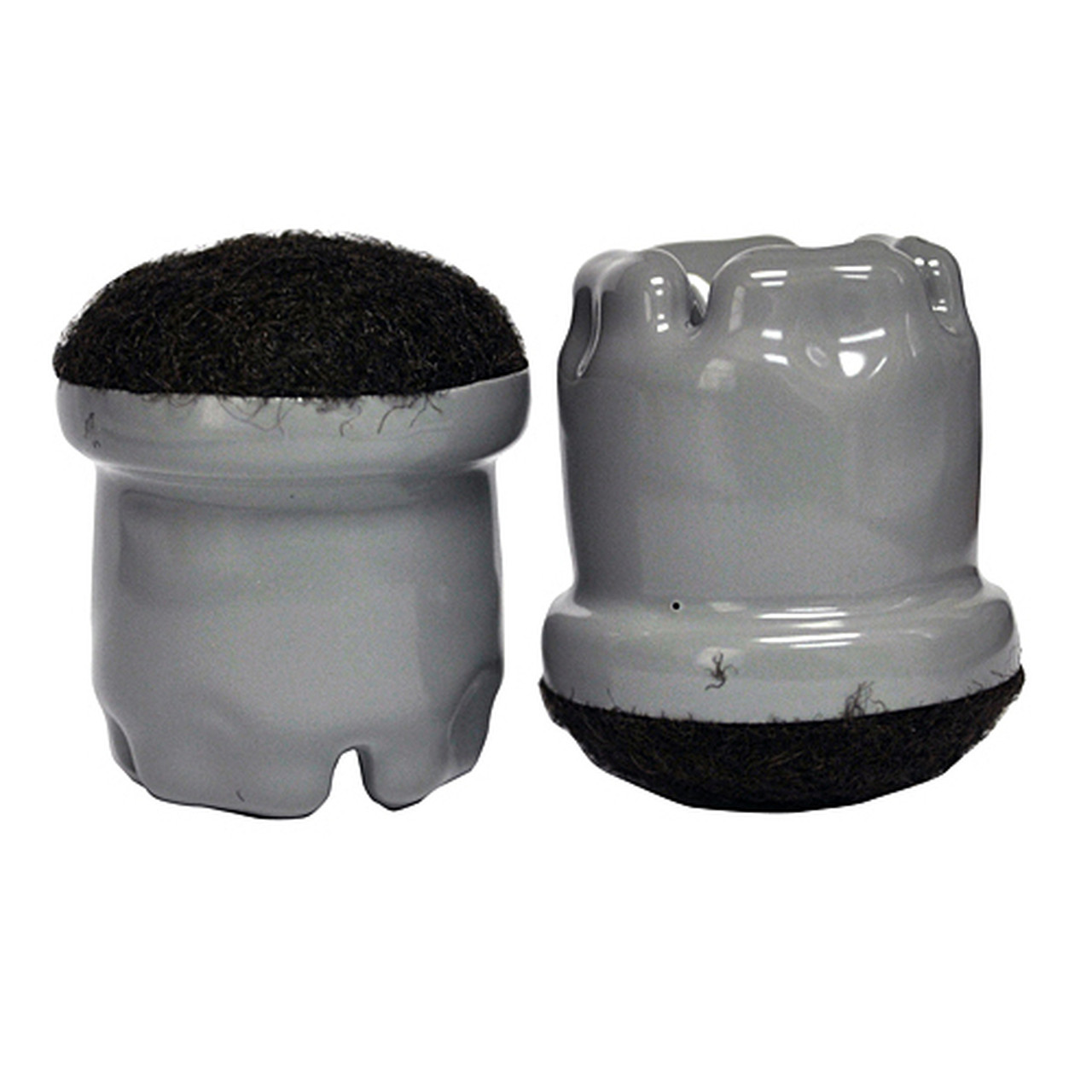 With all of the school concerts and holiday parties just around the corner, now is a great time to check your folding chair inventory and for missing rubber chair glides on them. We have several sizes and styles in stock of folding chair glides, including the nylon chair caps.
Swivel glides on school chairs can often fall off or get damaged, which again can scratch your neatly waxed floors. We offer a large catalog of swivel chair glides in various styles, sizes, and base materials. Our most popular chair glides are typically chair glides with rounded ferrules both with and without a nylon base.
Floor protection is our specialty; not only do we stock most styles in our warehouse, we offer free samples to help you find the correct fit for your specific needs. Reach out to our team today via phone, email, or even our live website chat to start protecting your floors today!
Whiteboard Accessories
Nearly every classroom, every lecture hall, and even most office spaces have a whiteboard. Whether they are for lecturing or keeping track of your classroom schedule, a whiteboard is a key component of your space. Especially with students around, end caps and even rail clips can fall off or get lost quickly. Shiffler knows how easy these small pieces can be to lose so we pride ourselves on having replacements on-hand all-year long!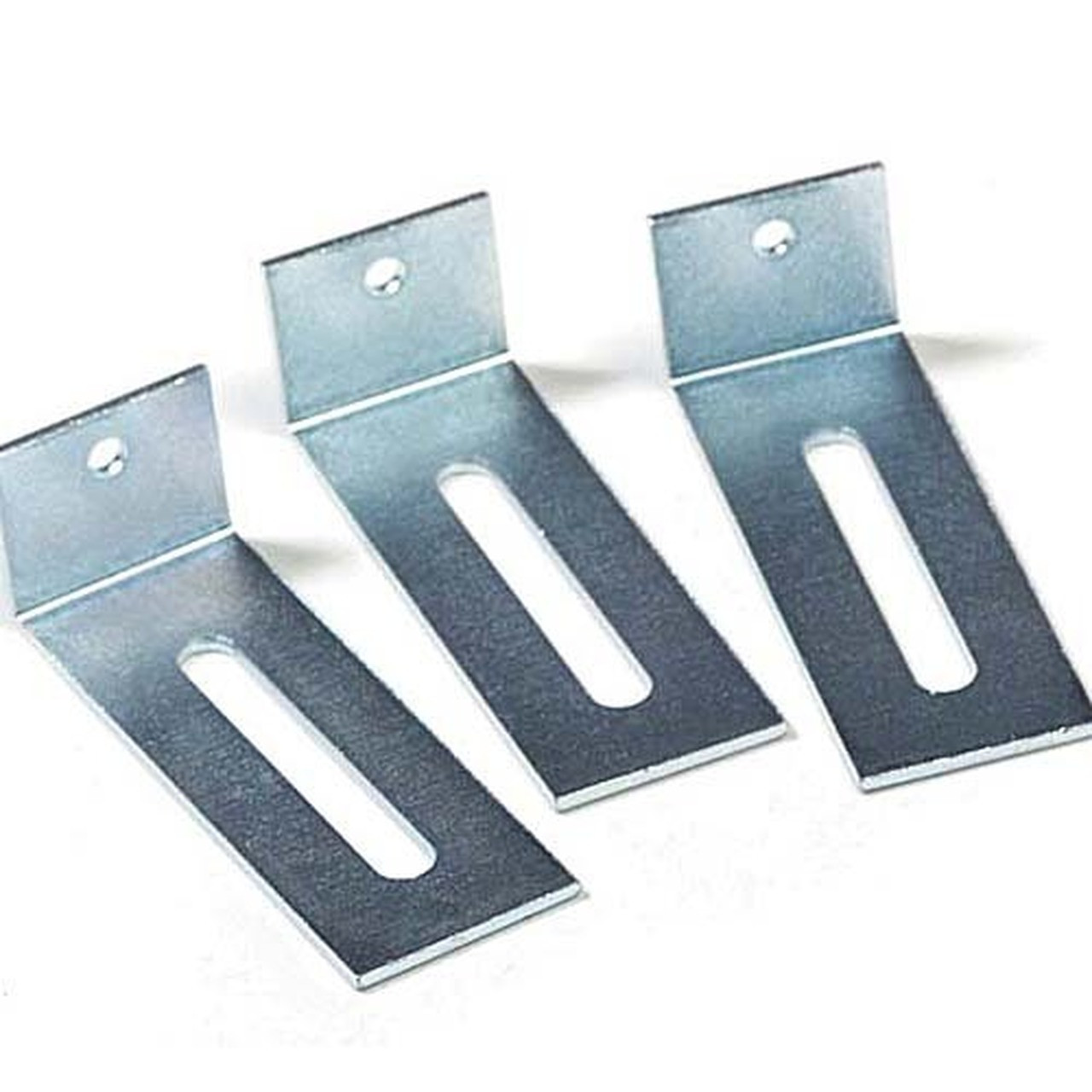 If your classroom's whiteboard is feeling a bit loose, you can re-anchor it using L-clip board mounts. This is always an important update to make before the board falls and hurts someone or damages the wall and floor. We also recommend repairing and replacing white board combo hooks. A combination hook and clip for a whiteboard needs to be restored to ensure they can hold the weight of the teacher's posters and map rail itself.
Shiffler carries many more erase board accessories in stock, including even dry erase marker holders. We also offer white board cleaner that is a necessity all throughout the year and a teacher simply cannot run out!
Maintenance teams are often given short notice when white boards and their accessories need replacing. We recommend keeping erase board parts on hand at your facility. This allows for quick fixes without disrupting the flow of the classroom and avoids having to replace an entire board itself. If your building does not have additional storage space, our quick ship whiteboard parts are for you; they can be shipped and delivered within a week! Shiffler understands the importance of having in stock whiteboard accessories so reach out today with your specific needs.
Furniture Replacement Parts
One of the most important elements of your classroom or business is the furniture. It must function properly, period! A chair, desk, or even lunchroom table that has broken parts need replacement furniture parts ASAP to avoid your classroom being out of commission.
Our proprietary and popular replacement furniture part helps fix office or teacher chairs; We call it the Up Lift Chair Fix Kit. The seat lift functionality is often first to go but with our quick fix kit, you can avoid having to replace the full chair. We also find that cafeteria stool tops are often the first to wear-down on a lunch table due to their heavy and frequent use. Instead of having to wait 10-12 weeks for a full lunchroom table, we offer replacement stool tops that can be mounted in just a few minutes.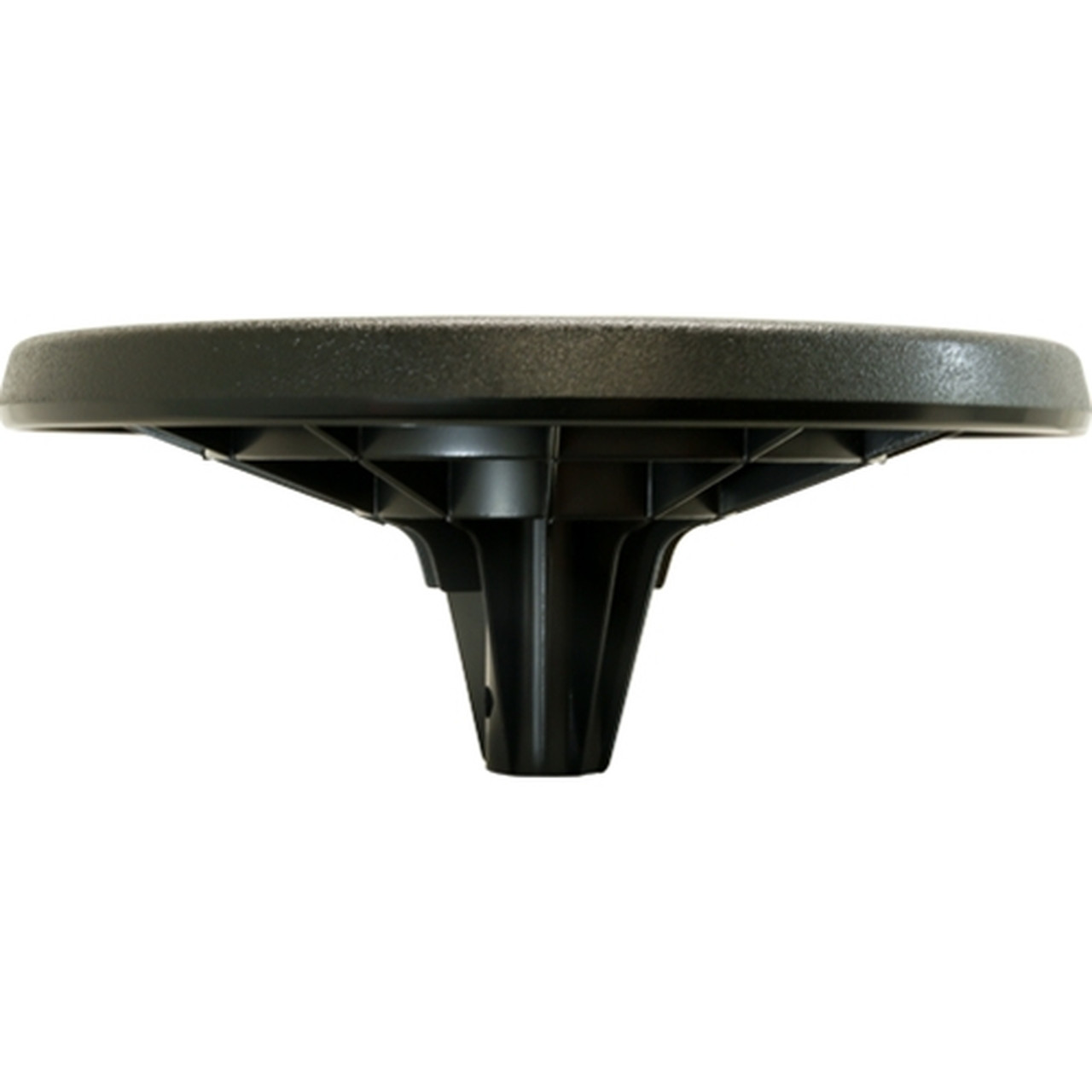 Nearly every classroom and even some offices have adjustable height activity tables. With children resting and sitting on them with their full weight, or even when a teacher leans on them during a lesson, the table's legs can weaken over time. Replacement tables may not be in the budget which is where our chrome or black table legs can save the day!
Whether you need table legs, lunch table stool tops, or parts of a chair, Shiffler has what you need in stock, ready to ship to you. Save your budget and wasted time trying to replace a full item when you can use furniture replacement parts and have it functioning by the time Winter break is over!
Locker Parts
Much like furniture parts, when lockers aren't fully functional, students and staff may not have an alternative option. Instead of shutting down a whole wing of lockers for a replacement bank to arrive, we have parts in stock all-year long that will help you repair your lockers on the spot in no time.
Locker hooks are often the first parts to wear out in your school lockers. While designed for backpacks or jackets, locker hooks get pulled on and can become loose or even unattached. Thankfully, we have stock of several locker hook styles, including double prong hooks in nylon and aluminum double prong hooks. While designed for use in lockers, these metal hooks can be used for bathroom stalls or even in classrooms for coat or backpack hanging.
As we have outlined in previous Buying Guides, there are small locker parts that are easy to fix and prevent you from having to replace your entire school locker or even a whole bank of lockers. Locker door jambs and spring latch clips for lock bars are some of the most common locker replacement parts that we sell. Because of this, our purchasing team ensures that we keep these in stock so our customers can make these updates without a larger hassle.
You don't have to hire an outside company to perform the repairs, either. Your maintenance or facility crew is more than capable of repairing lockers with the locker accessories we have to offer. Stock up on the small locker parts and you will be prepared to fix anything at any time!
Health and Safety
Schools and particularly classrooms are incubators for germs. As these last few years have proven, being overly cautious when it comes to disinfecting is an important part of managing a facility. We at Shiffler understand and can relate as we do our best to keep our staff safe from not only germs but also bodily safety. We carry stock for a variety of cleaning and sanitizing products as well as inventory that help prevent the spread of viruses.
If the pandemic has taught us anything, it's that germs of any kind can spread quickly! We suggest continuing to keep our children and employees healthy by using sneeze guards on desks, secured with clips. For the nurse's office or even close meetings, we also recommend using disposable masks, sanitizing wipes, and even a UV disinfecting wand.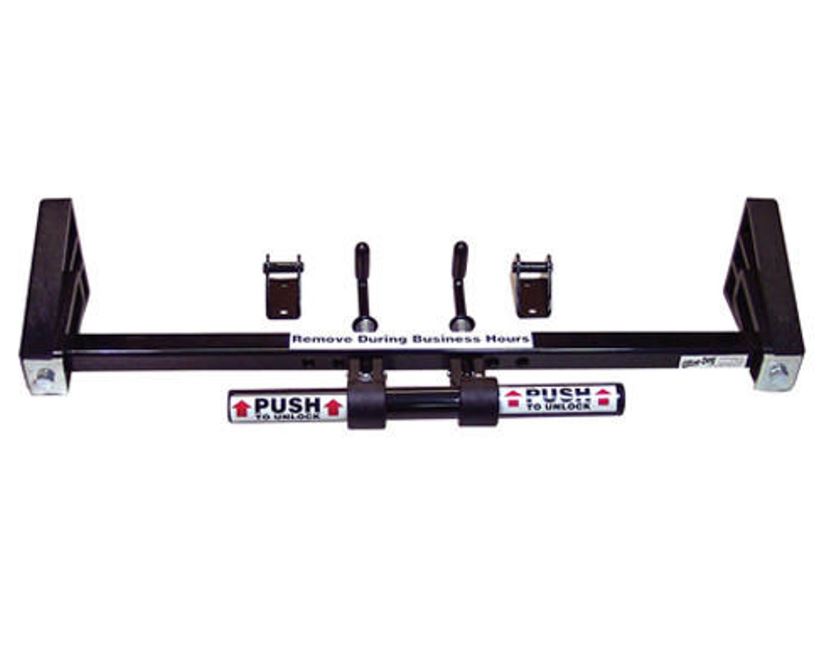 Health and safety often go hand in hand. In our case, we are concerned about health in terms of viruses and bacteria as well as physical safety from intruders or unwanted guests in your facility. The following security door bars are a patented Shiffler Equipment design. We pride ourselves on the Ultra Dog Door Security Devices as they are easy to use yet highly effective. Depending on your type of door, we have right-handed versions, single outswing door versions, and even double door security devices.
Not only can you rest easy with your security door bars keeping you safe and our variety of cleaning, sanitizing, and protective gear keeping you healthy, you can order any of these items all-year long.
Classroom and Facility Accessories
We carry a number of items in our catalog that can be used in classrooms, offices, and even hotels. You never know when a school wall clock will break, when a door stopper will fall apart, or when you need to hang a sign on your fence. Thankfully, we have done the worrying and preparing for you by keeping all of these types of facility and maintenance items in stock and ready to ship.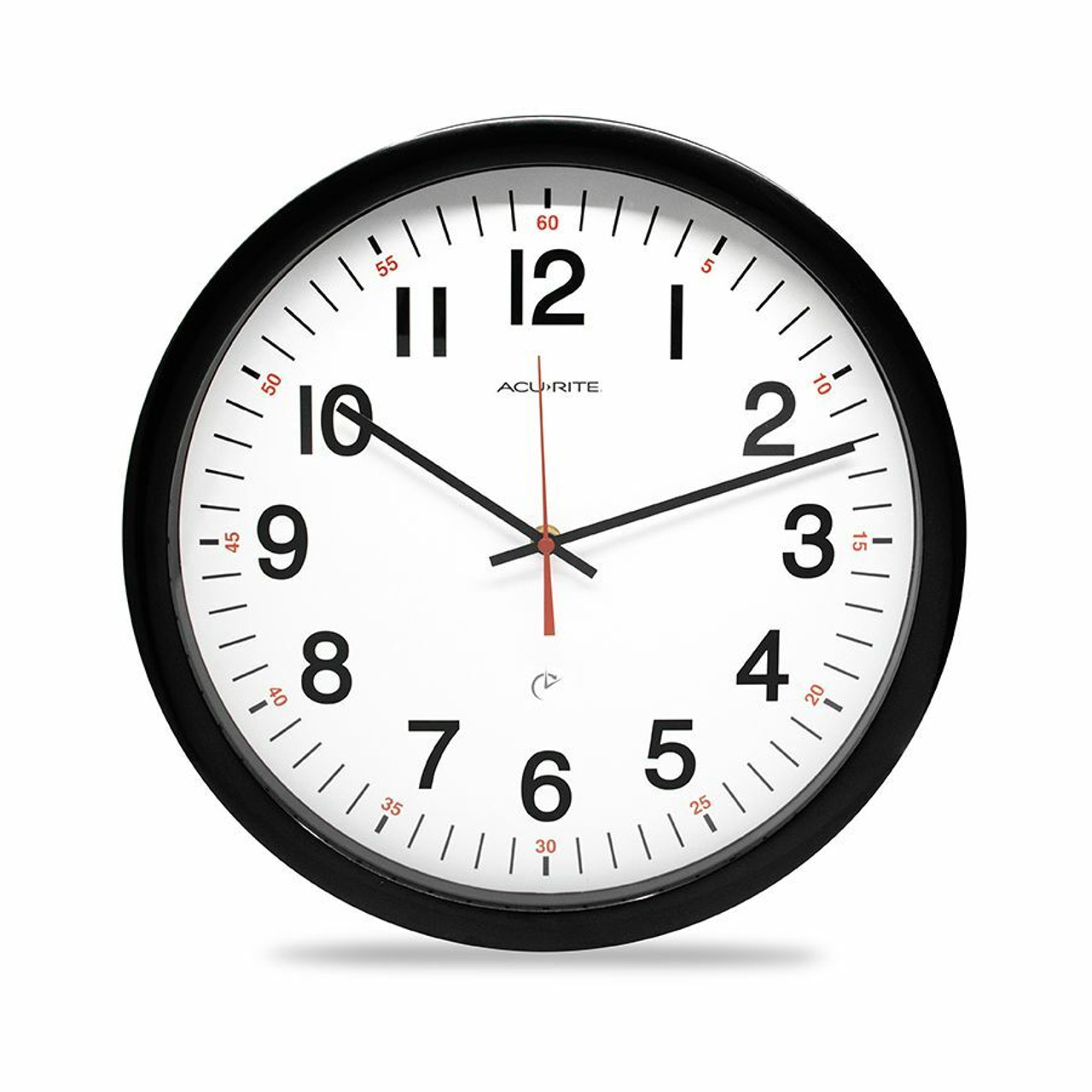 Every classroom and conference room alike needs a wall clock. Wall clocks not only helps keep your meetings on track, but it also helps children monitor their own pace during testing. A functioning pencil sharpener is also a classroom and office necessity and a great item to check when putting in an order.
A classroom is not complete without a flag holder. Yet, flag holders break off without notice and require a quick repair to prevent students from injuring themselves on it. A similar issue can occur with coat and backpack hooks; they are very dangerous when they fall off or break so they must be repaired relatively quickly. Our stock of flag holders and hooks will ship to you within a few days, and you can fix it on the spot.
Outdoor maintenance projects also need to be reviewed when planning your next reorder. When the winter weather sets in, outdoor signs often get weighed down and can start to fall off your fences. We developed our patented sign grabber which is designed to securely affix your sign outdoor to any chain link fence.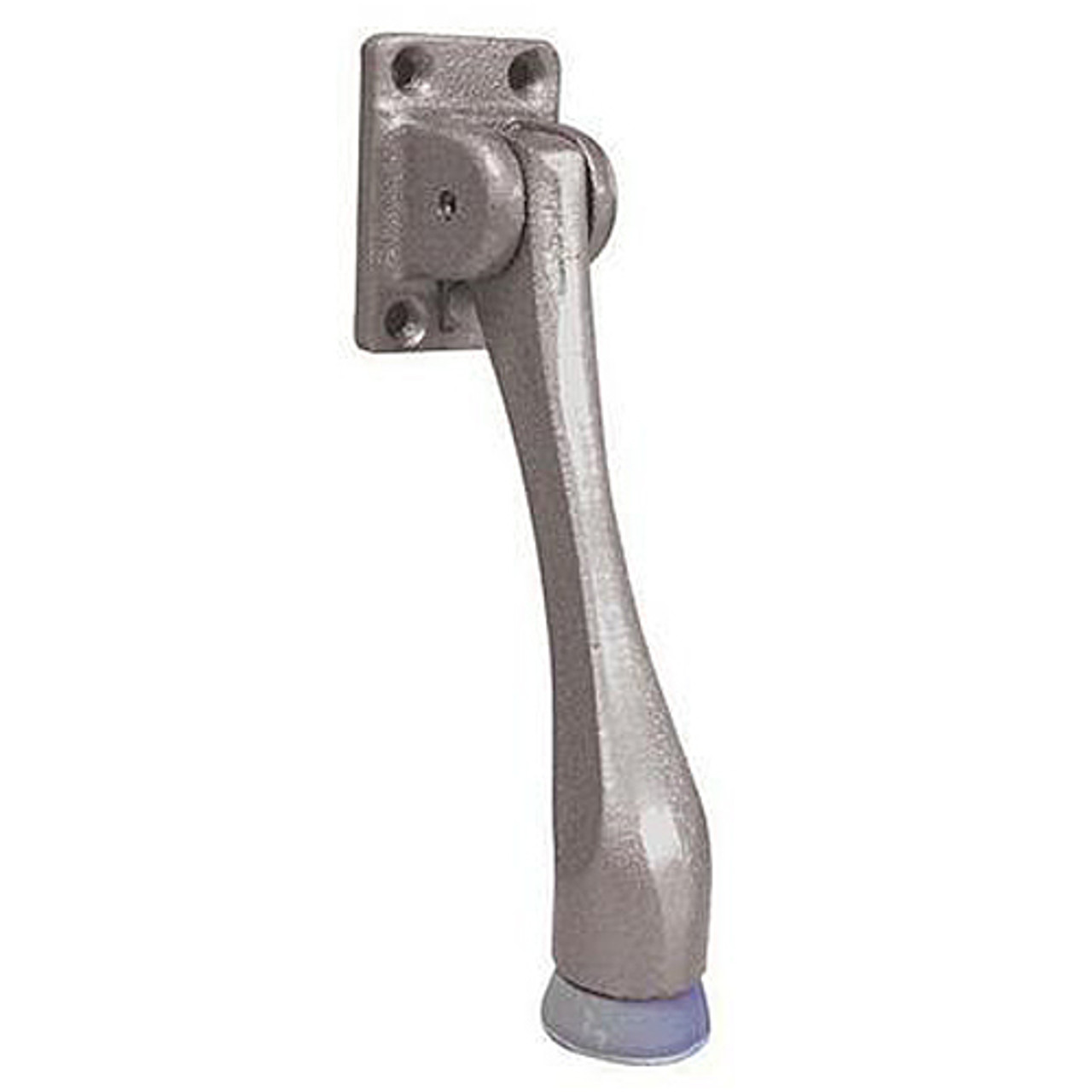 An important room to check for needed maintenance is the bathroom. We keep several styles of toilet paper roll holders in stock all year long as well as kick-down door holders. Doorstops are useful outside of the bathroom too and should be checked for all classrooms and even offices. Our stock of multi surface cleaner and degreaser can definitely come in handy and can ship to you within days.
From a classroom to a conference room, indoors and out, we have the class and office accessories you need, available 24/7, 365. And just a reminder, all of the links that you see throughout this article feature in stock items that are ready to ship to you! Your projects will be checked off your list in no time.
Shop In Stock Items at Shiffler!
As you can see, we warehouse items that range from the smallest of chair glides all the way up to folding chairs. We have a full purchasing and planning team to ensure that we stock the items that you need on demand. Above and beyond the links you saw in this buying guide, Shiffler has even more inventory on hand that can ship out to you within 48 hours of purchase. While navigating through our website, look for the "Quickship" flags and filters. You can purchase and rest easy knowing your order will be in your hands within a week's time.
There are some projects that require you to close off certain wings of your school or facility, close some bathroom stalls, or even rope off multiple lockers. Our goal at Shiffler is to supply you with the correct parts and hardware within a short period of time so you can execute your project without having to completely shut down your school or facility. Help us help you – reach out today and let's solve your challenges all year long.