We here at Shiffler are a student-centric company and strive to help create environments that are not only conducive to learning, but also are safe and comfortable for teachers and students alike. We therefore focus a lot on what elements make for an ideal classroom, and this guide is no exception! We put together this dedicated list of our top 10 classroom tips to address some of the fundamentals that are easy to overlook. While we pride ourselves on being student-centered at the core, this fortunately goes hand in hand with keeping teachers happy, too. So don't worry, teachers! We have a few bonus items in here with you specifically in mind, as well.
1. Outfit Your Whiteboard with the Best Accessories for Uninterrupted Teaching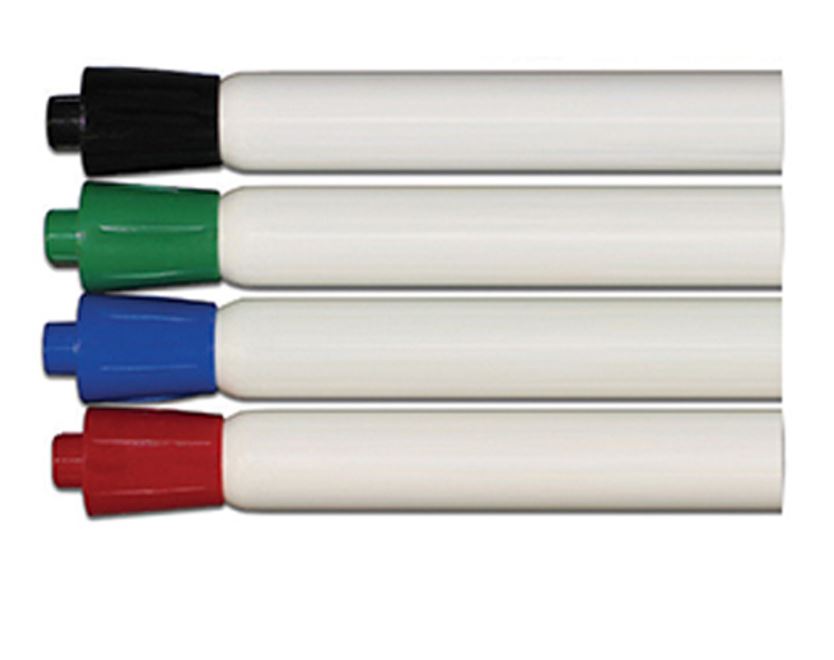 There are several key whiteboard accessories that we consider top items to take into consideration in your endeavor of creating a great classroom. Having everything at your fingertips while you are going through your lesson plan keeps you on task and avoids unnecessary interruptions. Maintaining a flow in your teaching lesson keeps students engaged and a dry erase marker holder or chalk holder (chalk tray) makes for the best whiteboard accessory.
A wall mounted whiteboard can come loose with repeated, heavy use which is why we also recommend whiteboard mounting brackets as whiteboard accessories and a classroom essential. Our team here at Shiffler is happy to help walk you through the process of how to hang a whiteboard; just call, chat, or email us today!
2. Choose the Best School Wall Clock to Keep Everyone on Task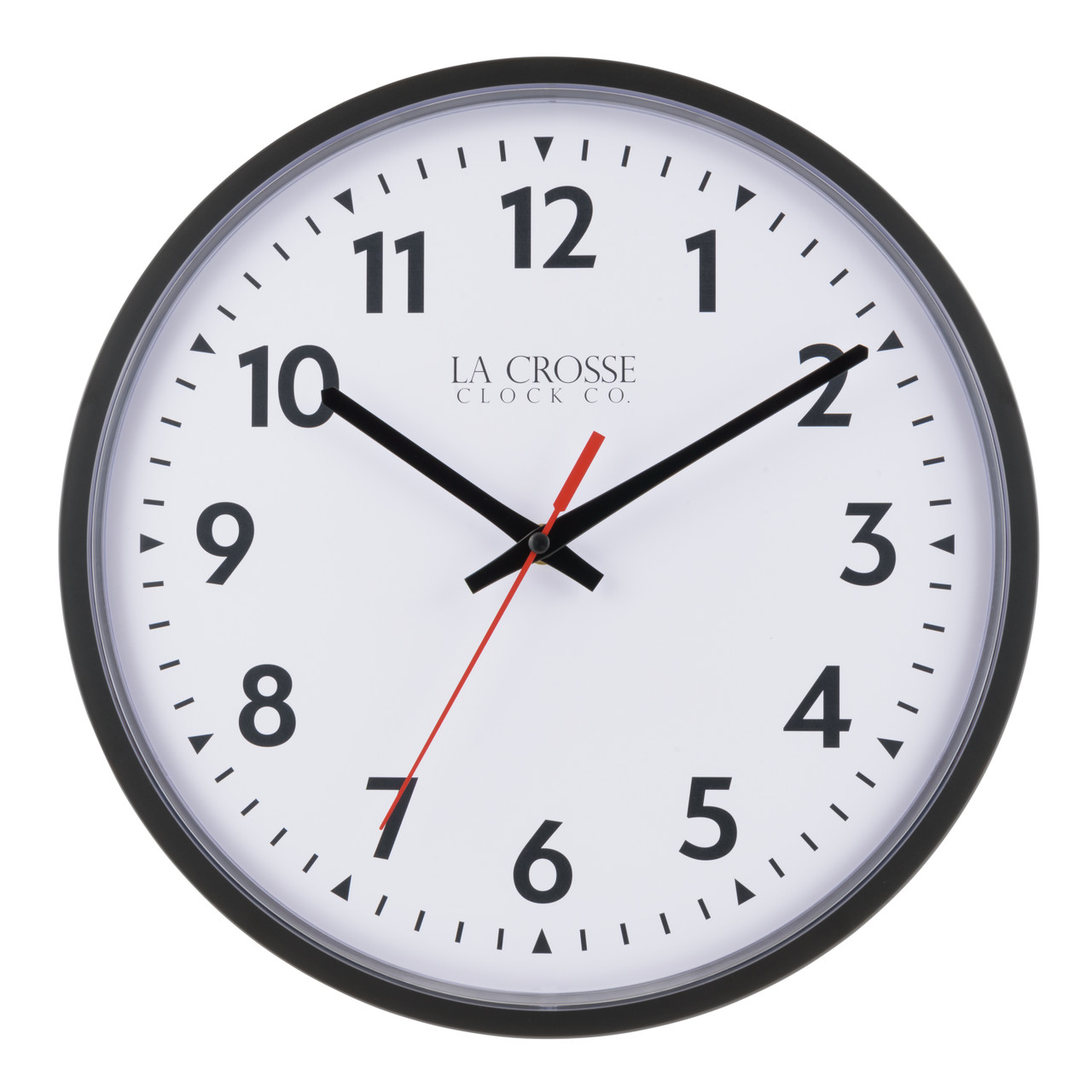 School wall clocks are one of the best kept secrets of classrooms and a top tip we suggest! Teachers can strategically place wall clocks in their eyeline so they can keep themselves on pace for their lesson plan. Wall clocks for schools are handy for students, too, when they are test taking and want to ensure they are pacing themselves within their allotted period. While analog clocks are more traditional school wall clocks, digital clocks are also useful as they can be easy to read and good for a quick glance at your wall clock. We recommend adding several wall clocks to your classroom to allow for student autonomy and self-regulation as well as providing teachers with a way to synchronize the classroom.
3. Don't Overlook a Quality Pencil Sharpener to Avoid Frustration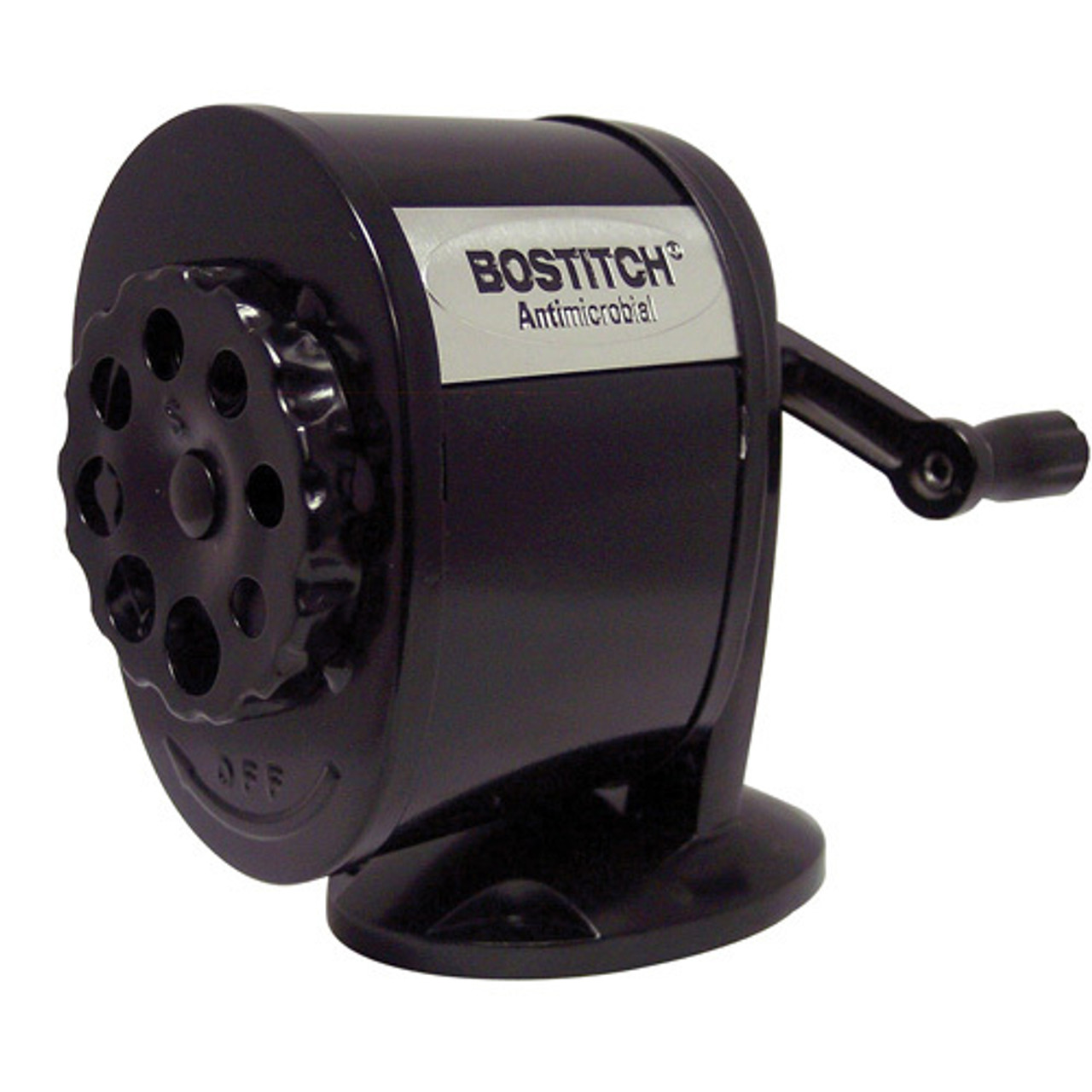 A dull or blunt pencil is the epitome of irritation for students and teachers alike! A pencil sharpener is a quick fix regardless of whether it's manual or electric. In this modern-day world of technology, a humble pencil sharpener may be overlooked as a classroom necessity, but we stand by our choice. Not requiring a lot of space, a pencil sharpener can be placed even on the corner of a teacher's desk or near your stapling station. We even recommend purchasing additional backup replacement cutter blades for your pencil sharpener so you will never be without it. Your pencil sharpener should be accessible to everyone and have a clear path to it. Students typically need a pencil sharpener in a hurry when they are mid-thought, mid-test and will thank you (and us!) for highlighting it as a classroom top necessity!
4. Bring in Some Culture with a Classroom Flags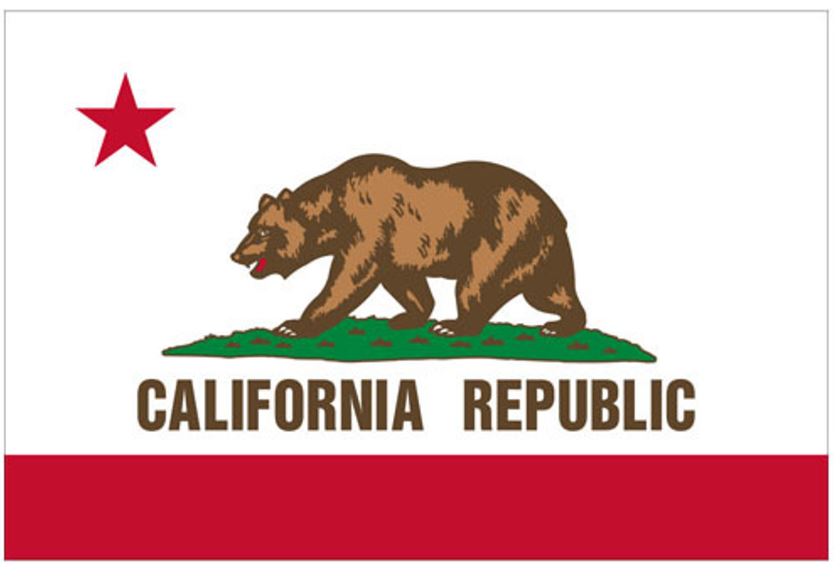 A classroom flag is yet another classroom element that can be missed. It may not have a clear practical advantage, like a pencil sharpener or wall clock, but it helps provide history and culture. School flags can include a country flag (like an American flag) or even a school flag with your insignia or mascot. You may even want to include some specific state flags, such as the Texas flag, depending on your school's location.
We always worry about the details so you don't have to, which is why we also offer flag holders for your classroom flags. We have flag pole holders as well as flag holder brackets that are affixed to your whiteboard. Regardless of how you display your school flags, whether hung directly on the wall or in a flag holder, they are a helpful teaching tool when it comes to our country's culture and history.
5. Keep Students Informed with Safety Signs
This may go without saying but an important tip for your classroom is having clear safety signs. In case of emergency, there may be no lights and depending on the size of your classroom, it may be hard to navigate in the dark. Emergency lights next to an exit sign with lights are essential to help guide your students and staff during an urgent situation. Emergency exit signs and regular exit signs are ideally identified with additional arrows in other parts of the room, too. Other safety signs of importance include fire extinguisher signs, evacuation map signs, eye wash station signs, first aid kit location signs, and other safety warning signs.
6. Avoid Wobbly, Distracting Chairs (and Scratched Tile!) with Floor Protection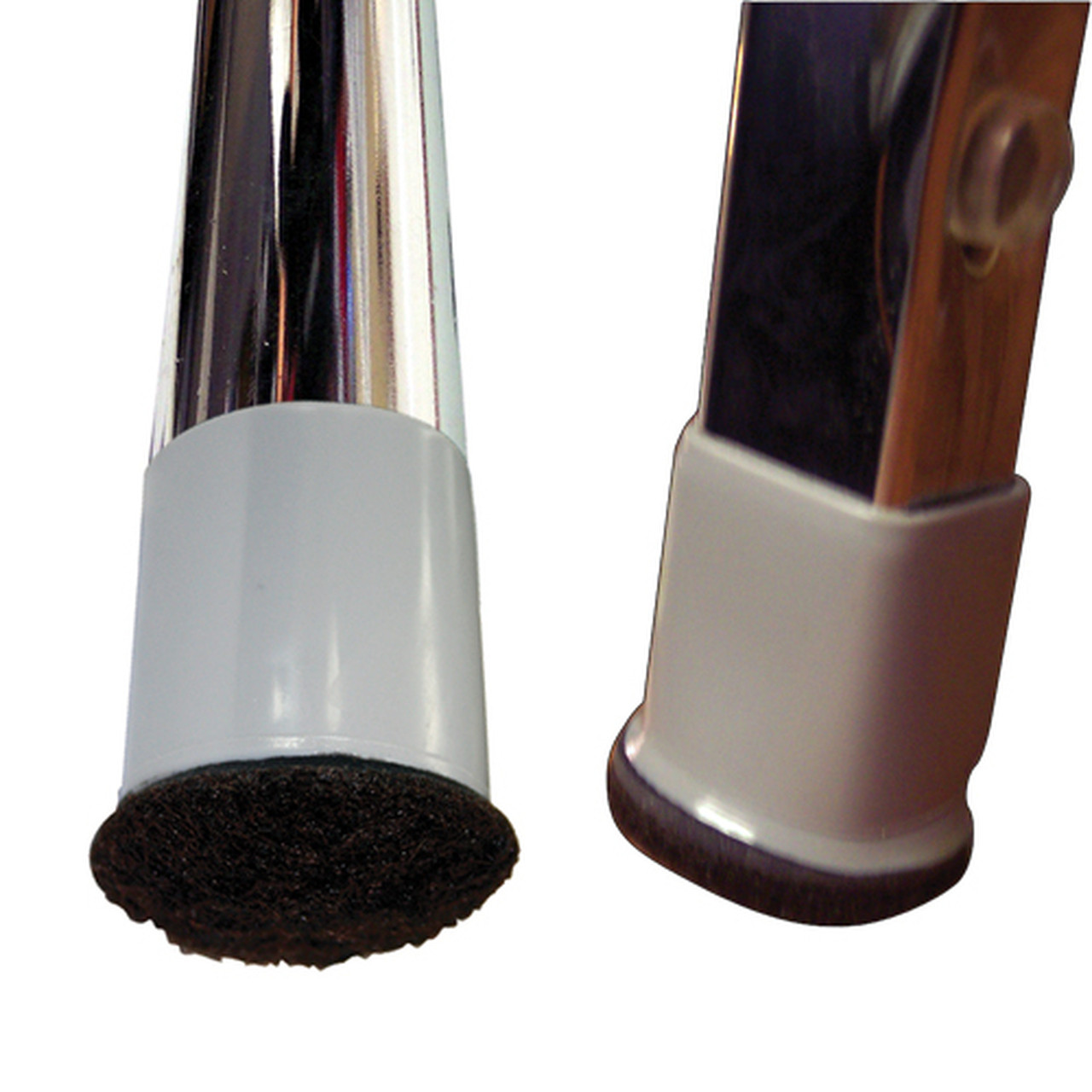 This tip may not be as apparent as some of our others, but we find it to be one of the most valuable in several ways. Having the correct chair leg caps on your school chairs keeps your student's chair level and wobbly-free! A stable chair thanks to chair leg caps reduces distractions and allows your student to focus on the lesson at hand. Chair glides for metal legs serve a dual purpose; chair caps of all styles also help protect your classroom floors. Felt chair leg caps allow for school chair mobility while rubber or nylon leg caps provide some friction, ideal for desk or table legs. With the versatility of our floor protection benefits, you can see why we included chair glides and chair leg caps in our top 10!
7. Store Jackets and Backpacks Out of the Way via Wall Hooks
The humble wall hook; small in stature but mighty in usage. Wall hooks are extremely versatile in a classroom. You can hang them in cubbies for young students to hang their backpacks, a few by the door for coats and hats, and even in your art center or cooking classroom for aprons and towels. A wall hanger can be hung at student height so they can have autonomy in caring for their own belongings. Hooks help organize a classroom and can be hung anywhere and at any time. Fun colors of wall hooks can be hung amongst the décor to coordinate, combining form and function. Thanks to their multi-use and various styles and color options, wall hooks are a strong part of our top ten list.
8. Exhibit a Welcoming, Open Office Door using a Doorstopper
Similar to wall hooks, a door stopper may seem simple but comes in handy on a daily basis within a classroom. Door stoppers are often lightweight which means students can help move them and prop open doors themselves. We also see a doorstop used as a safety precaution to keep doors wedged shut in case of lockdown emergency. They prevent doors from slamming shut and can help create a more welcoming environment if a door is propped open. Regardless of your choice of rubber or metal options, a door stopper is most but are a valuable classroom asset.
9. Protect Students with a Security Bar on Your Classroom Entrance
It should be no surprise that door security bars made the top 10 list for classroom accessory tips. Moreso in recent years, classrooms are unfortunately at risk of unwanted intruders. While a door stop is a great initial step and first line of defense, an official door security bar will truly keep your door closed until released. There are several styles of door security bars including those for double doors, single doors, and security door latches. Regardless of your door security system of choice, we recommend you consider it as an essential part of your classroom. It keeps students, teachers, and staff safe both physically and mentally by giving them peace of mind. Door security devices can also be enabled after school hours to provide additional protection.
10. Be Prepared for Any and All Emergency Situations with a Packed First Aid Kit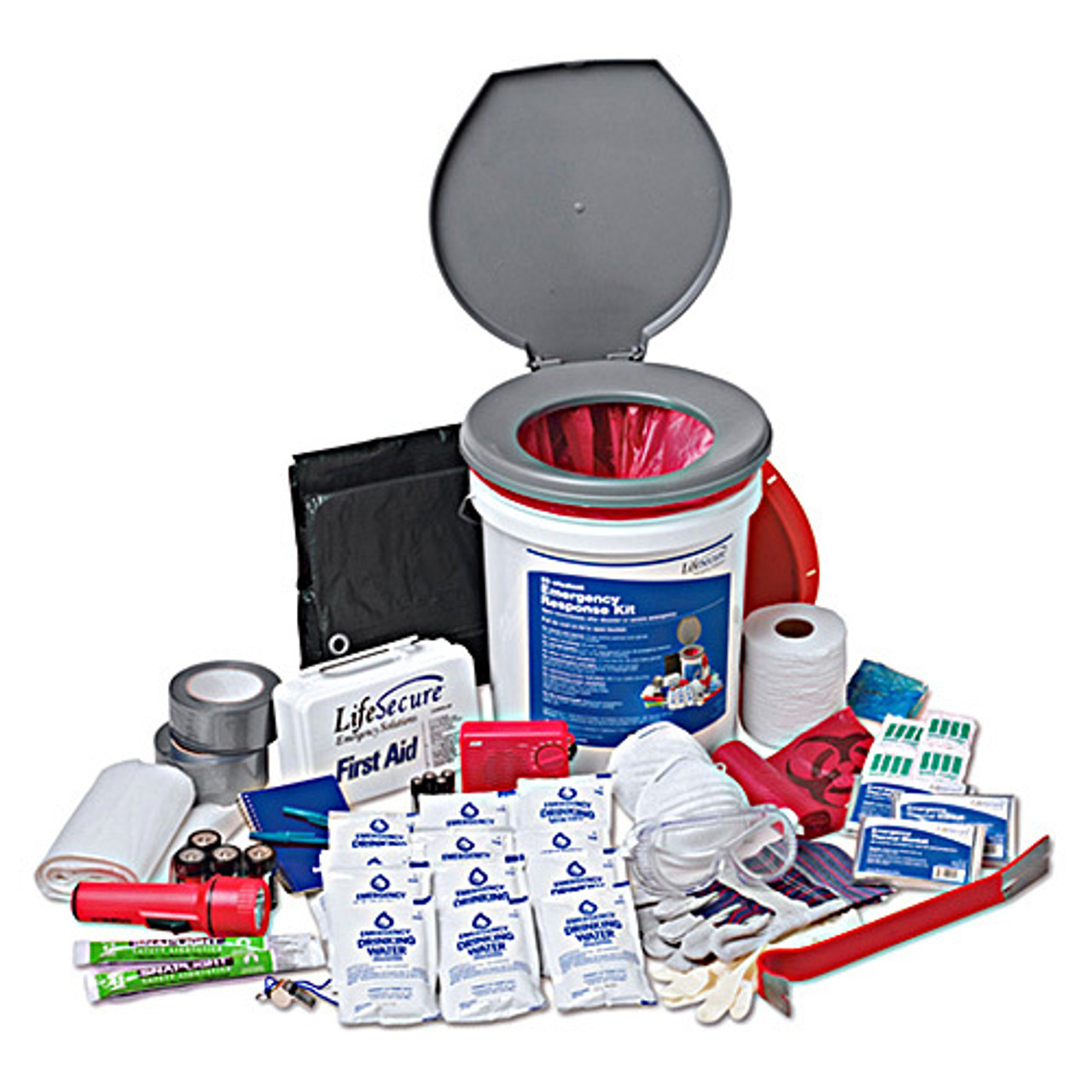 Last (but clearly not least!) on our list of top 10 essential classroom accessories is the first aid kit. There are a variety of first aid kits available, from trauma first aid kits to shelter in place kits. A first aid kit can be simple with just band aids and antiseptic but can be as complete as a sports injury kit. A first aid organizer such as backpack make for a convenient and accessible resource for your classroom. A teacher and staff member should always be prepared for any event that might occur within a classroom and a fully stocked first aid kit fits the bill.
Surprise! Bonus Top 5 (Upgraded!) Classroom Tips
We realize that this list would equip your classroom with the fundamentals to teach and keep students happy. However, we couldn't resist adding a few more tips with more top classroom accessories if your budget permits! Without further ado, here are our top bonus recommendations:
11. Focus Your Energy with a NorvaBoard
While this may be the most unique item on our list, it is definitely one of the most functional and versatile. The NorvaBoard embodies the benefits of physical movement in learning. It can be used for standing or sitting or even as a lap desk. The rocking movement it allows for has been shown to boost your brain's function, stimulate alertness, and can support the needs of hyperactive students (or teachers!).
Depending on your budget, ideally every student would be able to use their very own NorvaBoard. However, we value our teachers and recommend that even they have a NorvaBoard to use while teaching.
12. Organize Your Wires with an Electronic Charging Station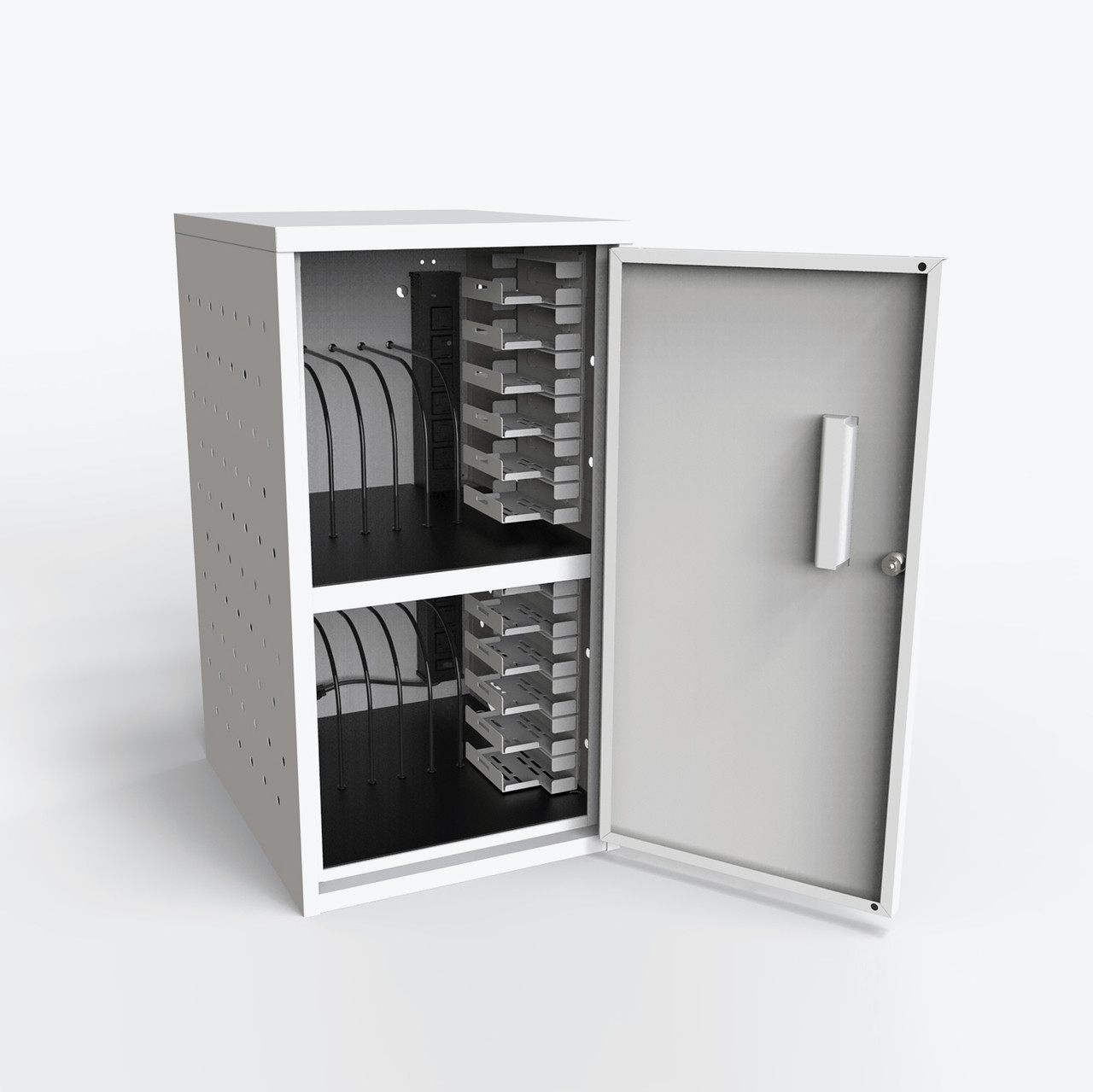 Electronics in a classroom are typically considered an upgrade. If you're fortunate enough to have computers, tablets, or multiple devices that require charging, an electronic charging station is an ideal classroom essential. A phone charging station may also be beneficial to help keep wires and cords organized while charging your classroom electronics. Electronic charging station can be vertical and hung on the classroom wall or a station on a table or desk. Regardless of its location, classroom electronic charging stations are a must have for their ease of design.
13. Lock up Any Student Distractions in a Phone Locker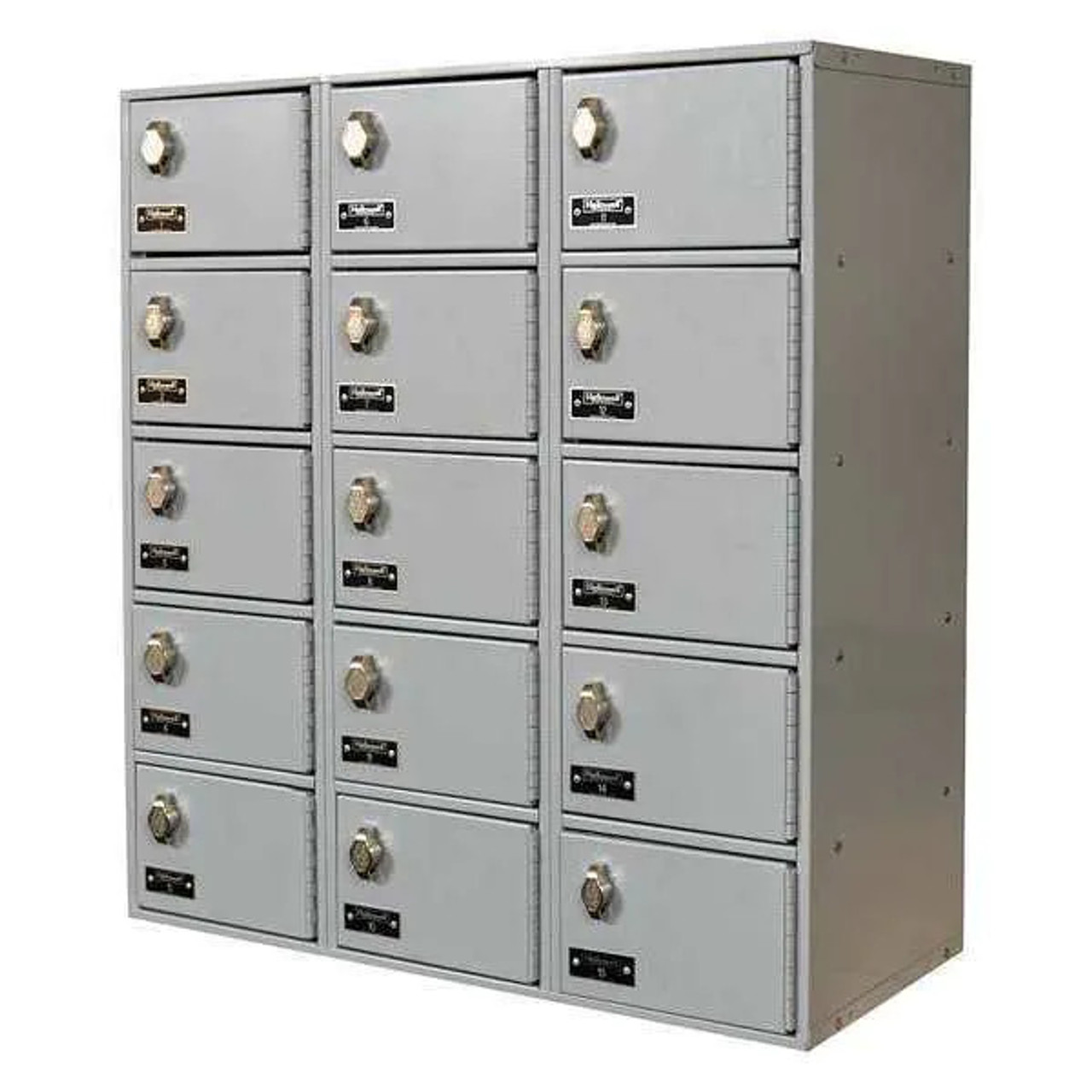 Modern technology has brought education to a whole new level. With the internet, 3d modeling, and even virtual teaching, technology is typically seen as having a positive contribution to pedagogy. Cell phones in the hands of students, however, are not always a welcome influence. While this should be considered a necessity, cell phone lockers are a worthwhile classroom purchase. A phone lock box allows a teacher to safely lock up a cell phone while class is in session. Cell phone lockers help reduce classroom distractions and can create an "unplugged" routine for your students. Cell phone lock boxes come in a variety of sizes and capacity, depending on your specific class's needs. Cell phone lockers also have the option of digital locks or a keylock. The teacher can even include their own cell phone in the locker to display equal responsibility for a focused classroom approach.
14. Avoid Achy Feet While Teaching with an Anti-Fatigue Mat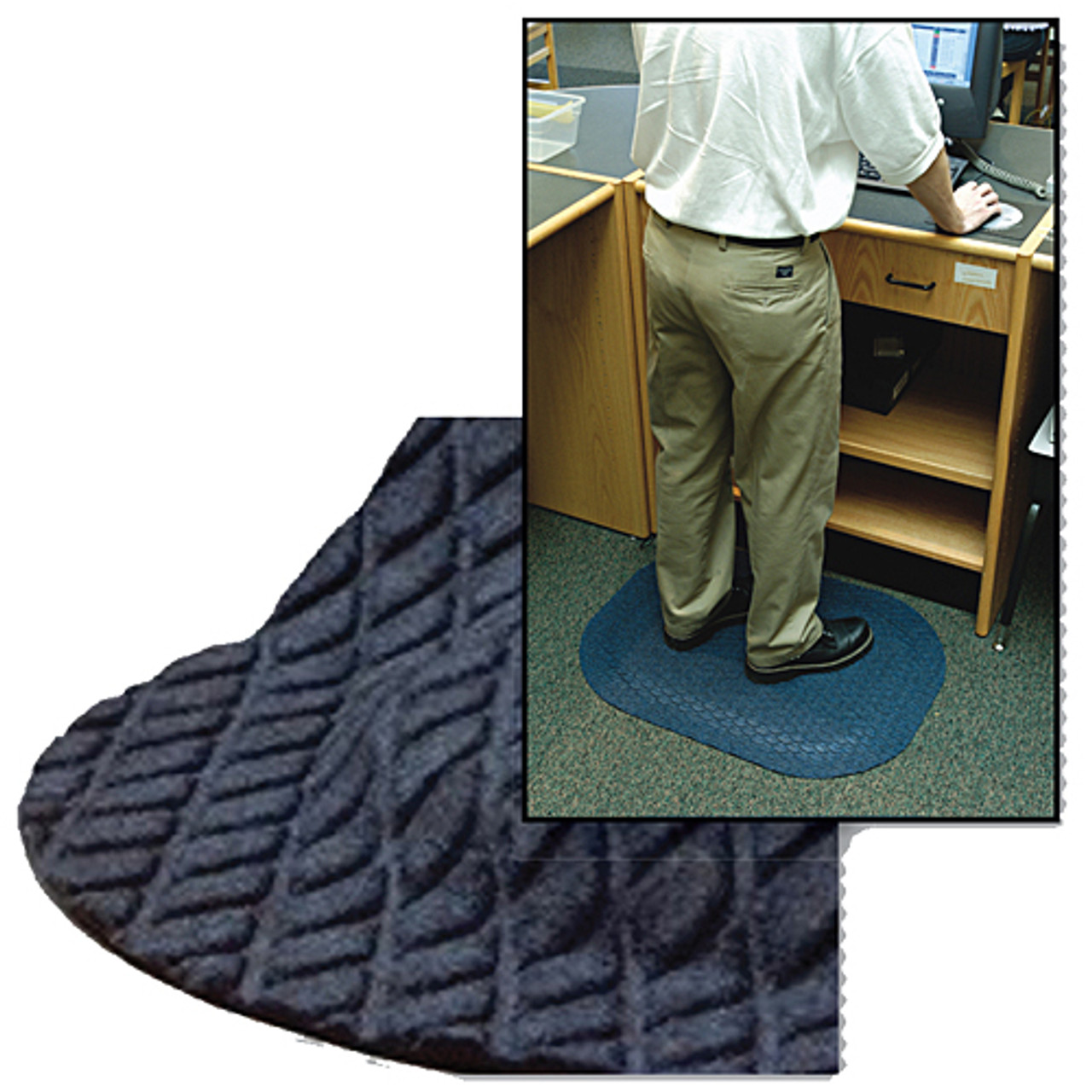 As we continue to highlight, happy teachers make for happy students! Teachers often stand for 8+ hours a day while teaching, monitoring recess, and often while presenting in board meetings, too. An anti-fatigue mat should be considered an essential classroom accessory as it allows teachers to stand more comfortably for hours at a time. They can be small and hidden behind a lectern or a larger mat and used across a bigger space. Anti-fatigue mats even come in patterns so teachers don't have to hide them and the mats can become part of the classroom's décor. As always, taking care of a teacher's health is a big priority of a classroom. A well-designed and thought-out classroom should include some of these bonus items, especially these anti-fatigue mats to keep a comfy stance all day long.
15. Keep Students and Teacher Hydrated with a Water Filtration System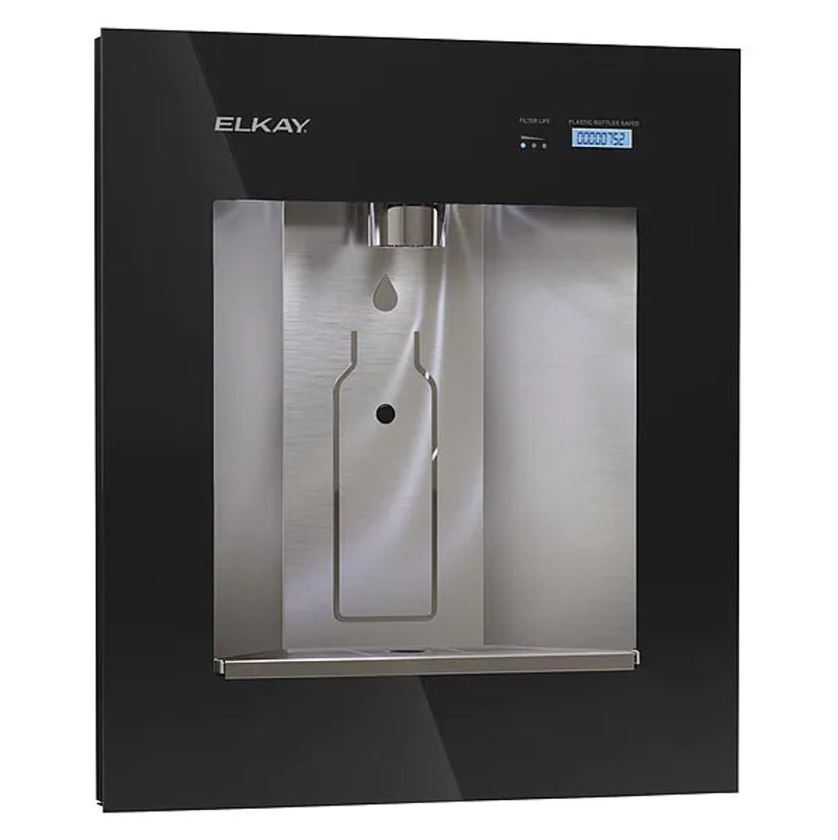 This may be the ultimate luxury classroom addition, which is why we saved it for last! Water fountains are fairly standard in a school, but we are recommending adding a top-quality water filtration system directly inside your classroom. These stations can fill not only regular cups and glasses but also water bottles. Hydration is key for brain functionality and health and having fresh, filtered water accessible is a luxury that we encourage everyone to plan and budget for. Water filter systems can be surface mounted or as a more traditional water fountain style that are also ADA accessible. Students and teachers can have fresh water just a few steps away and avoid the disturbance of having to leave mid-session.
Classroom Accessory Essentials from Shiffler
We are passionate about having the best elements in your classroom. It keeps the class functioning, whether it's a school wall clock to keep pace or a first aid kit, your classroom will be prepared for anything! This allows teachers to be proactive and productive, allowing for students to be focused on their studies instead of external elements. As with all of your goals and projects, our team here at Shiffler Equipment is here to help support and provide any resources you may need. You can email us (c.service@shifflerequip.com), call us (833-201-8186, Monday - Friday: 7:30 - 7:00 EST), or click on the chat box in the lower left of your webpage. We hope our top ten (plus five!) tips give you some inspiration and guidance for your current and future classrooms. If you get stuck and need some additional ideas, we offer design assistance via our Project Studio by Shiffler division. We look forward to helping you design your classroom and hope students and teachers are the ultimate beneficiaries!